Pats Hall of Famer Willie McGinest faces felony assault charge in LA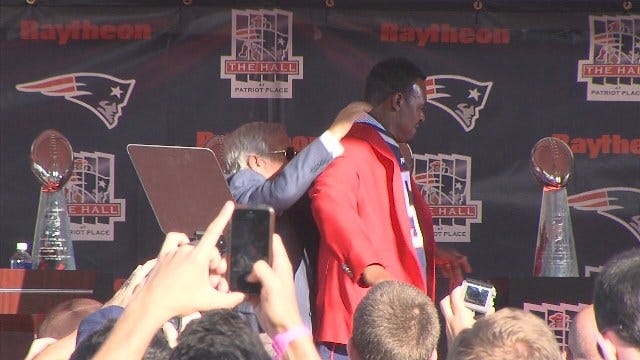 LOS ANGELES (WLNE) — Several media outlets have reported that former New England Patriots standout Willie McGinest has been arrested on a charge of assault with a deadly weapon for a Dec. 9 incident.
According to several outlets, the Los Angeles Sheriff's Department said McGinest provided investigators with a statement surrounding a reported assault that happened at a West Hollywood nightclub Dec. 9
The sheriff's office said McGinest was charged after providing the statement to authorities and has since been release after posting $30,000 bond, according to the media outlets.
McGinest played 15 years in the NFL, including 12 with the Patriots.
The linebacker won three Super Bowls with New England and was a two-time Pro Bowler.
McGinest was inducted into the Patriots Hall of Fame in 2015.