Pats Hernandez Expected to Miss at Least Several Weeks with Ankle Sprain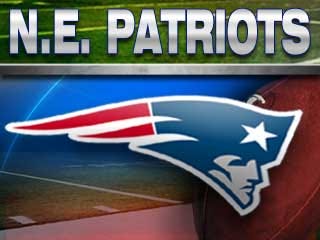 Ken Bell
Belichick sheds little light on Hernandez's injury
HOWARD ULMAN
AP Sports Writer
FOXBOROUGH, Mass. (AP) – New England Patriots coach Bill Belichick says he doesn't know how long tight end Aaron Hernandez will be sidelined with a right ankle injury.

Asked Monday if Hernandez broke any bones, Belichick said, "I don't really have any update on his status. I think they're still looking at him."

ESPN.com reported that Hernandez would not play Sunday night at the Baltimore Ravens and that, while there is no exact timetable, he likely will not return until October at the earliest.

Hernandez was injured in the first quarter of Sunday's 20-18 loss to the Arizona Cardinals while blocking for Julian Edelman, who had just caught a pass. As he was being tackled, Edelman fell on Hernandez's right leg. Hernandez left Gillette Stadium with crutches and wearing a walking boot.
(Copyright 2012 The Associated Press. All rights reserved. This material may not be published, broadcast, rewritten or redistributed.)