Pats HOFer Steve Grogan Not Worried About Team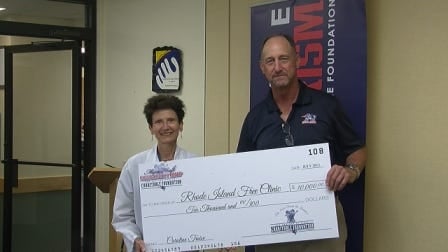 By Matt Blanchette
Patriots Hall of Fame Quarterback Steve Grogan was in Providence on Monday to present a check to the RI Free Clinic on behalf of the Patriots Foundation and the Myra Kraft Community MVP Program.
While he was there he confirmed his faith in the organization and Bill Belichick, after an off-season that saw two players arrested, including one for allegedly murdering a man.
Bill Belichick knows when to talk and when not to talk and most of the time he doesn't talk so you're not going to get much out of him about that," Grogan said. But I will tell you this, as long as he is still coaching and Tom Brady is the quarterback they are going to be in the hunt for the playoffs. So I am not worried yet.