PawSox Sign Veteran Relievers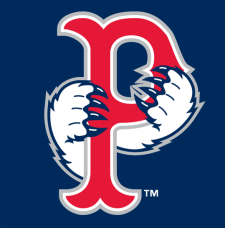 PawSox press release…
The Boston Red Sox and the Pawtucket Red Sox announced today
that relief pitchers Jose Contreras
and Brandon Lyon have been signed to
Pawtucket contracts and will be in uniform this evening
when the PawSox play the Durham Bulls at 7:05 pm in Durham, NC.
To make room for Contreras and
Lyon on their roster the PawSox have placed RHP Alfredo Aceves on the temporarily inactive list (as of July 18) and
will make another roster move this afternoon. Contreras and Lyon will be the 53rd
and 54th different players to appear for the PawSox this season (the
Sox have used 25 position players and 27 pitchers thus far). Pawtucket used 69 players during the 2012
regular-season (34 position players and 35 pitchers) – falling one short of the
franchise-record of 70 different players set in both
1995 and 2006. The PawSox have
already been involved in 34 player transactions during the first 19 days in the
month of July.
Jose Contreras,
41, had been in the Pittsburgh Pirates organization this season including a
7-game stint with the Pirates for most of the month of May. In parts of 11 years in the major leagues
with the Yankees (2003-04), White Sox (2004-09), Colorado (2009), Philadelphia
(2010-12), and Pittsburgh (2013) he is 78-67 with a 4.57 ERA in 299 career big
league games (175 starts). His best season
came in 2005 with the Chicago White Sox when he went 15-7 with a 3.61 ERA in 32
GS and 1-0 in one start in the World Series that year helping the White Sox to
a 4-game sweep of Houston. He was an American League All-Star for the
White Sox in 2006.
Jose was signed as a free agent by Pittsburgh this past off-season. He made 1 relief appearance for Bradenton (A)
in mid-April and two more for Altoona (AA) in April before joining the
Indianapolis Indians (AAA) to finish the month.
He was called-up to Pittsburgh
from May 5-27 and went 0-0 in 7 games for the Pirates allowing 5 runs in 5
innings. In early-June he returned to Indianapolis and pitched there right up to the All-Star
break (working two scoreless innings with 5 SO on July 13 vs. Columbus).
In 16 RA for Indy he was 2-0 with 1 SV and a 0.93 ERA – 19.1 IP, 13 H, 3
R, 2 ER, 5 BB, 24 SO.
Contreras played seven years for the Cuban National Team
going 117-50 with a 2.82 ERA. He was Cuba's Male Athlete of the Year three times and
defected from Cuba on
October 25, 2002 during the Americas Series tournament in Santillo, Mexico.
The 6'4″, 255 lbs. righty was signed by the New York Yankees
as an amateur free agent on February 26, 2003.
He debuted with the Yankees in 2003 at the age of 31 and went 7-2 with a
3.30 ERA in 18 games.
Contreras made the transition to full-time reliever with Philadelphia in 2010 when
he appeared in a career-high 67 games (all in relief) while posting a 6-4 mark
with 4 saves and a 3.34 ERA. He battled
through injures in 2011 and 2012 with the Phillies but made 17 RA both seasons. His final line with the Pirates this season
in 7 RA – 5 IP, 7 H, 5 R, 5 ER, 6 BB, 5 SO.
Brandon Lyon, 33,
was with the New York Mets this season before being released on July 9. In 37 relief appearances for the Mets he was
2-2 with a 4.98 ERA. In parts of 12
years in the major leagues with Toronto (2001-02), Boston (2003), Arizona
(2005-08), Detroit (2009), Houston (2010-12), Toronto again (2012), and the
Mets (2013) he is 42-47 with 79 saves and a 4.16 ERA in 572 career big league
games (551 in relief). He had a
career-high 26 saves for Arizona in 2008 and
appeared in a career-high 79 games for Houston
in 2010 going 6-6 with a 3.12 ERA along with 20 saves.