PawSox 1st Baseman Sam Travis Talks about Recovery from Torn ACL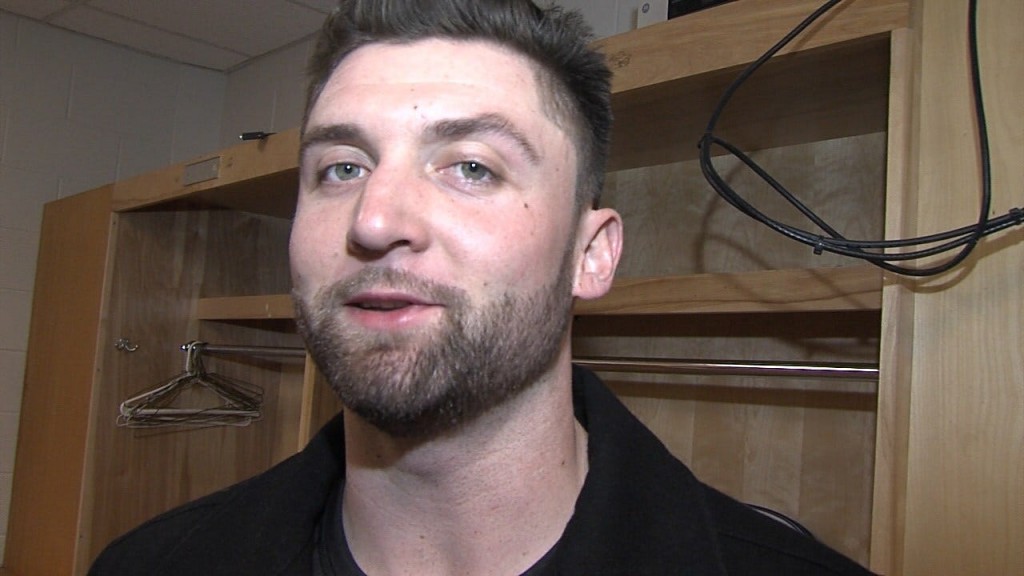 By Ken Bell
kbell@abc6.com
PawSox 1st baseman Sam Travis was at McCoy Stadium on Friday to talk about his recovery from a torn ACL.
Travis is one of several players in the Red Sox system selected for the organization's rookie development program. Here's his profile.
Sam Travis, 1B – Travis, 23, appeared in 47 games for Triple-A Pawtucket in 2016 before suffering a season-ending knee injury on May 29. Selected by Boston in the second round of the 2014 June Draft, the right-handed batter has hit .303 (283-for-934) with a .364 on-base percentage, 22 home runs, and 25 stolen bases in 245 minor league games. He earned his first invitation to Major League Spring Training camp in 2016, and in 18 Grapefruit League games he led the Red Sox with 13 RBI and batted .469 (15-for-32) with two home runs. In 2015 Travis was tabbed Red Sox Minor League Offensive Player of the Year after leading Boston farmhands in batting average (.307), hits (150), RBI (78), total bases (221), and walks (59). Following the 2015 season he was also named to the Arizona Fall League's Top Prospects Team after pacing the league in hits (32), doubles (10), and runs scored (19).