PawSox are Blanked by the Iron Pigs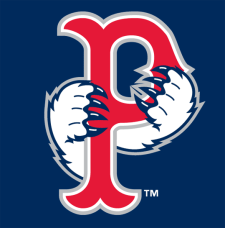 PawSox news release…
PAWTUCKET, R.I.
– Lehigh Valley put a damper
on Will Middlebrooks bobblehead night as they shut out the PawSox by a
10-0 final score in front of 9,727 fans at McCoy Stadium Saturday.
Looking to snap a six-game losing streak against Lehigh Valley, the PawSox dug themselves into an early hole allowing four 1st inning runs.
Pawtucket starter Chris Hernandez allowed a double, a single and a
walk to load the bases with nobody out before Cody Overbeck delivered a
sacrifice fly. After a strike out, Derrick Mitchell drove home a run
with an infield single to make it 2-0. Another
walk loaded the bases again for Cameron Rupp who rolled a ball into
left field plating two more to give the IronPigs a 4-0 lead.
Pawtucket threatened in the 2nd and 3rd innings putting runners in scoring position, but failed to score.
After
Hernandez retired eight straight batters, Cameron Rupp ended that
streak with a solo homer (#4) to right field to extend the 'Pigs lead to
5-0
in the 4th.
Chris Hernandez would allow an RBI single to Cody Overbeck in the 5th to make it a 6-0 game and end the lefty's night.
Clayton Mortensen entered the game in the 6th allowed a two-out three-run homer to Cody Asche to swell the Lehigh Valley lead to 9-0. The
IronPigs added another run on the 7th on an RBI double by Derrick Mitchell to bring the count to 10-0.
The
PawSox could not must a run in the contest as they went 0-for-8 with
runners in scoring position and stranded 12 men on base in the game
enroute
to matching their worst loss of the season, 10-0. Over the last three
games, Pawtucket is 0-for-25 with runners in scoring position and have
left 29 men on base.

Pawtucket will continue their four-game set with Lehigh Valley Sunday afternoon at 1:05pm.
Steven Wright (4-6, 4.25) will start for the PawSox against righty Ethan Martin (11-5, 4.35) of the IronPigs.