PawSox Beat Bulls in Durham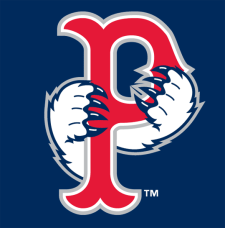 PawSox news release…
DURHAM, N.C.
– The Pawtucket Red Sox opened the second half of the season
the way they began first half; with a victory. This time it was a 4-3
win over the top team in the International League, the Durham Bulls.
Fresh off of the three-day All-Star break and their first off day of any kind since June 12th, the PawSox traveled to Durham to take on the
Southern Division leading Bulls.
After a clean first inning by Bulls' starter Jake Odorizzi, the PawSox struck for three in the 2nd.
Mark Hamilton led off with a walk and
after a single by Alex Hassan Justin Henry drew a free pass to load the
bases. Xander Bogaerts followed with an RBI double off the left field
wall to score one while Hassan was thrown out at home. Dan Butler then
singled home Henry and Jeremy Hazelbaker singled
home Bogaerts to give the PawSox a 3-0 lead.
Knuckleballer Steven Wright made the start for the PawSox and tossed two scoreless frames before running into trouble in the 3rd. After allowing
a single and a walk, Wright got a pop up before Brandon Guyer doubled home two runs to cut the Sox lead to 3-2.
Pawtucket got one of those runs back in the 4th as the Sox loaded the bases with one out before Mark Hamilton delivered a sacrifice fly to
make it a 4-2 game. Odorizzi would last a season low 3.1 innings allowing all four runs on seven hits.
Wright
would exit the game after three innings and Brock Huntzinger would come
in out of the PawSox bullpen and toss three clean frames allowing just
two infield singles.
Still a head by a pair in the 7th,
Will Latimer entered the game out of the PawSox bullpen. After a pair
of strike out, Latimer walked Cole
Figueroa who then stole second base and scored on an RBI double by Tim
Beckham to make the score 4-3. Chris Martin would come in out of the
PawSox bullpen and retire Guyer to end the Bulls' threat.
Martin would toss a perfect 8th before allowing a lead off single to start the 9th. After a sacrifice bunt and a ground out moved
the tying run to third, Martin got a fly out to end the game with the Sox snapping Durham's eight-game winning streak.
The
PawSox will continue their series with the Bull Friday night with
righty hander Rubby De La Rosa (2-2, 3.53) against lefty Mike Montgomery
(4-3,
3.73) on the hill for Durham.
Pawtucket will return home to McCoy Stadium for an eight game homestand beginning Friday, July 26th
through August 2nd against division rival Lehigh Valley and Norfolk.