PawSox Beat Indians Behind Ranaudo Pitching and Three Extra Base Hits by Brentz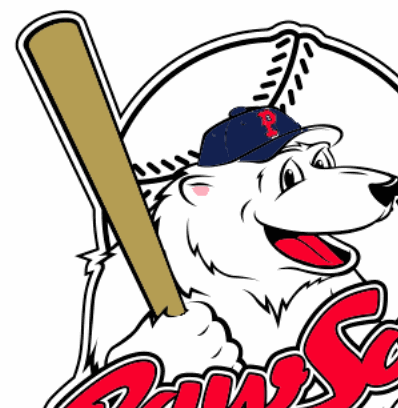 PawSox news release…
Indianapolis, IN – Anthony Ranaudo tossed seven shutout innings and Bryce Brentz collected three extra base hits including a home run before leaving with an injury as the Pawtucket Red Sox blanked the Indianapolis Indians, 4-0, in a Thursday matinee at Victory Field for their first victory of the four-game series.
Ranaudo (4-2) permitted only five hits and one walk while striking out five and throwing a season-high 109 pitches. He combined with relievers Rich Hill and Alex Wilson on a five-hitter, the second shutout of the current road trip for the Pawtucket pitching staff.
Brentz went 3-for-4 with a home run (6) and two doubles against Indianapolis starter Adam Wilk (3-3), scoring three of the PawSox's four runs and driving in two of them. Brentz appeared to injure himself while running to first base on a fielder's choice ground out in the seventh, and the extent of the injury is unclear.
Pawtucket opened the scoring in the second on Brentz's deep drive to left center, a 400-foot blast that tied him with Brandon Snyder for the team lead in long balls. After a one-out double by Brentz in the fourth, Wilk allowed an RBI single to Garin Cecchini with two outs that doubled the lead.
The PawSox added two more runs against Wilk in the sixth, starting with back-to-back doubles by Daniel Nava and Brentz. Two batters later Cecchini singled to right advancing Brentz to third, and a fielding error on right fielder Gregory Polanco allowed Brentz to score the fourth and final Pawtucket run.
Cecchini made a dazzling defensive play with runners on second and third base and two outs in the third, helping out Ranaudo keep his shutout. Brent Morel's ground ball was fielded behind the third-base bag, and Cecchini then throw off-balanced from foul ground on the fly to first base to retire Morel by an eyelash.
Brentz, Cecchini (2-for-4) and Dan Butler (2-for-4) combined for seven of Pawtucket's nine hits. Wilk allowed four runs and eight hits in 5.1 innings of work for Indianapolis.
The final game of the series and eight-game road trip is slated for a 7:15 pm first pitch on Friday night. Right-hander Matt Barnes (1-1, 2.35) will get the ball for manager Kevin Boles, while southpaw Jeff Locke (1-1, 4.85) is expected to start for the Indians. Radio coverage on 920 AM (WHJJ) and also streaming online begins at 7:00 pm.
Following the road trip the PawSox return to McCoy Stadium for a four-game series against Scranton from Saturday May 17th through Tuesday May 20th.