PawSox Co-owner Larry Lucchino To Step Down As Boston Red Sox President/CEO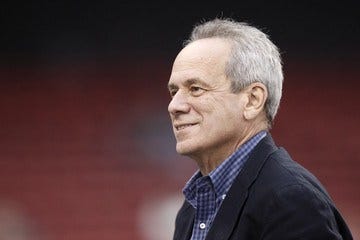 BOSTON (AP) – Larry Lucchino is stepping down this year at the Boston Red Sox's president and CEO.
Team spokesman Kevin Gregg says in an email that Lucchino hopes to remain with the club in some capacity. Gregg also says Sam Kennedy, the executive vice president and COO of the Red Sox, is Lucchino's choice to take over as president.
The Boston Herald first reported the move.
Lucchino, who turns 70 next year, was part of the ownership group that purchased the Red Sox in 2002. He has helped Boston to three World Series titles in his time with the team.
But the Red Sox finished last in the AL East last year, and began play Saturday in the same spot.

AP-WF-08-02-15 0044GMT