PawSox Drop Series Opener To Stripers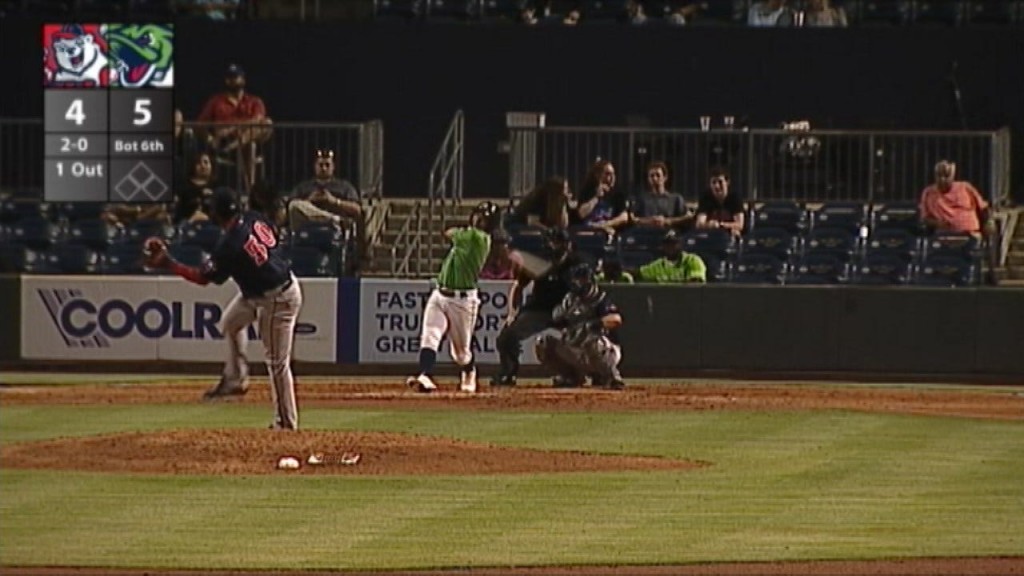 Pawtucket Red Sox Press Release
LAWRENCEVILLE, Ga. — Despite back-to-back home runs from sluggers Bryce Brentz and Josh Ockimey, the Pawtucket Red Sox fell to the Gwinnett Stripers, 8-4, on Friday night at Coolray Field.
The teams combined for seven homers in the series opener, but the Stripers (19-16) pulled away for the win after the PawSox (13-19) had scratched within a run in the sixth inning.
Eight of Pawtucket's nine starters recorded at least one hit. Sam Travis (2-for-5, 3B, 2 RBI) extended his hitting streak to six games (10-for-25, 5 XBH). Bryce Brentz (1-for-3, HR, BB) homered for the fourth time in his last eight games, drilling another shot to center field that did not register on Trackman. Josh Ockimey, who has an .860 OPS this season, homered and walked. Rusney Castillo (two hits) and Juan Centeno (three hits) rounded out a balanced offensive attack.
Pawtucket starter Chandler Shepherd (L, 0-5) fanned five in five innings of five-run ball. Travis Lakins bumped 95 MPH in a scoreless seventh, and Bobby Poyner breezed through a tidy eighth.
Gwinnett connected on five home runs in the victory, using a three-run third and sixth innings to ward off the PawSox. Starter Bryse Wilson (W, 1-3) ceded four runs on nine hits and two walks in six innings.
Brentz and Ockimey went back to back in the top of the sixth inning to pull the PawSox within a run, but the Stripers countered with three runs in the home half of the inning.
The PawSox continue their series against the Stripers on Saturday at 6:05 p.m. Pawtucket left-hander Matthew Kent is scheduled to oppose Gwinnett lefty Kolby Allard (2-2, 4.20). Radio coverage on WHJJ (920 AM and 104.7 FM) and throughout the PawSox Radio Network begins with the pre-game show at 5:35 p.m.
Following their six-game road trip, the PawSox return home May 14-19 (Tuesday-Sunday). Good tickets are available, and fans can visit the McCoy Stadium box office, which is open Monday-Friday from 10 a.m. through 5 p.m., and during all home games. Fans can also call (401) 724-7300 or log on to PawSox.com for tickets.