PawSox Drop Their 7th in a Row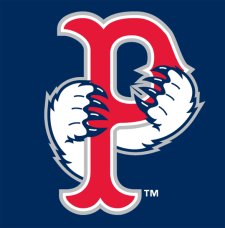 PawSox news release…
ALLENTOWN, PA – The PawSox plated
a run in the 9th inning, but fell for the 7th straight game in a 6-1 loss to Lehigh Valley Tuesday night at Coca-Cola Park.
Left
hander Drake Britton made his Triple-A debut for the PawSox Tuesday
night against the reigning International League Pitcher of the Year
from 2012, Tyler Cloyd, from Lehigh Valley.
Both were sharp to start. Britton ran into his first bit of trouble in the 3rd
as the IronPigs got back-to-back singles to start
the inning. After a strikeout, Freddy Galvis singled to load the bases.
But Britton buckled down and struck out a pair to get out of the inning
unscathed.
The game stayed scoreless until the bottom of the 5th.
Michael Martinez and Cesar Hernandez led off with singles before being
sacrificed to second and third. Bringing the infield in, the PawSox
tried to get an out at the plate, but Martinez beat the throw home
making it a 1-0 game. A strikeout later, Erik Kratz doubled down the
left field line to increase the lead to 2-0.
In the 6th, Britton issued a walk before a pop up fell in fair territory down the right field line with one out. Hernandez then
ripped a two-run triple and scored on a sacrifice fly to bring the IronPigs lead to 5-0.
Britton
exited the game after the two-run triple and was tagged for all five
runs allowing 10 hits with five strikeouts in 5.1 innings of
work. Brock Huntzinger followed with 1.2 innings of scoreless relief
with three strikeouts.
Just signed out of the Independent Atlantic League, Eric Niesen allowed a one out double in the 8th before Asche drove him home
with a fielder's choice to bring the tally to 6-0.
Trying to stave off being shutout, Mark Hamilton doubled to start the PawSox 9th and would score on a sacrifice fly by Jeremy
Hazelbaker to bring the score to its eventual final, 6-1.
The
PawSox will conclude their series with Lehigh Valley Wednesday night at
7:05pm at Coca-Cola Park. Pawtucket will face right hander Ethan
Martin (9-4, 4.81) of the IronPigs.
Pawtucket
will return to McCoy Stadium for a four game homestand prior to the
All-Star Break against Rochester beginning Thursday at 7:05pm
through Sunday July 14th.