PawSox Fall 9-1, Series Even 2-2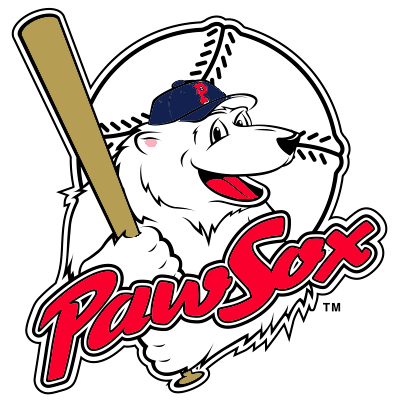 PAWTUCKET, RI – Rochester plated six runs in the 5th inning to take a commanding lead and rode that outburst of offense to a 9-1 victory over the PawSox to force a decisive Game Five Sunday afternoon at McCoy Stadium.
Matt Barnes, who made just one Triple-A start during the regular season, got the call for Pawtucket in Game Four of the Best-of-Five series with Rochester. He would be opposed by Scott Diamond, who won 12 games with the Twins in 2012.
In the top of the 1st, Antoan Richardson drew a lead-off walk and stole second base. After a pair of strikeouts, a passed ball moved Richardson to third before Jeff Clement singled to right putting the Red Wings in front 1-0.
The Red Wings added to their lead in the 4th against Barnes as Clement led off with a double and moved to third on a single. Aaron Hicks followed with a sacrifice fly to center to put Rochester ahead 2-0.
Rochester blew the game open in the 5th as the first three batters reached on a pair of singles and a walk against Barnes who would be removed with the bases loaded. Alex Wilson entered and committed an error on a comebacker allowing a run to score making it 3-0. Four straight hits from the Red Wings including a pair of RBI doubles by Clement and Hicks stretched the lead to 8-0 still with no outs. After a strikeout, Jose De La Torre came in with runners at second and third and retired the side on a line out and a ground out.
In the 7th, Rochester tacked on another run on a two-out RBI single by Eric Farris to bring the tally to 9-0 after seven innings.
Pawtucket would finally crack to the score column in the 9th as Jonathan Diaz delivered and RBI single to score Alex Hassan and bring the game to its eventual final of 9-1.
The decisive fifth game of the series of the series will take place Sunday afternoon at 1:05pm. Pawtucket will send knuckleballer Charlie Haeger (4-4, 4.38) to the mound against righty Virgil Vasquez (4-7, 4.41) of Rochester with the winner advancing to the Governors' Cup Finals against the Durham Bulls.
Tickets for all possible 2013 PawSox playoff games at McCoy Stadium are on sale at the Box Office at McCoy. Fans can also charge tickets with any major credit card by calling the PawSox at (401) 724-7300 or visiting the PawSox website at www.pawsox.com.
Tickets for the 2013 Governors' Cup Semi-Finals and Governors' Cup Finals will be priced the same as regular-season tickets. Box Seats are $12.00 apiece while General Admission are $8.00 for Adults and $5.00 for Children (aged 12 & under) & Senior Citizens.