PawSox Fall in 15 Innings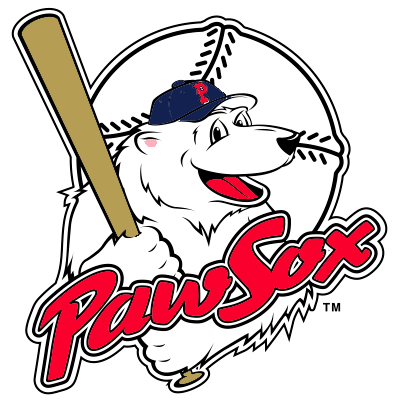 PawSox Release
PAWTUCKET, R.I. — A sacrifice
fly by Cord Phelps in the top of the 15th inning lifted the Columbus
Clippers to a 6-5 victory over the Pawtucket Red Sox before 7,128 on
Tuesday at McCoy Stadium.
Phelps's RBI, at the expense of Drew Sutton (L, 0-1), an infielder
summoned to pitch the final two innings, gave Columbus its second 6-5
win in three days. Pawtucket also chalked up a 6-5 victory in a
four-game series split.
Tuesday's contest marked the longest game for the PawSox since a
15-inning loss to Gwinnett on May 12, 2011, also played at McCoy. In
this case, the home club squandered a 4-0 lead.
While right-hander Rubby De La Rosa turned in his best outing, striking
out five in 3.0 scoreless innings, Pawtucket scored twice in the 1st and
3rd innings. Bryce Brentz, with a groundout, and Brandon Snyder, who
singled, drove in the first two runs. Brentz
then connected for a two-run homer, going deep for the third straight
day.
But the PawSox mustered only one more run, off an RBI single by Jackie Bradley Jr. in the last of the 7th.
Meanwhile, the Clippers pulled within in 5-4 before batting in the 9th.
Ex-Red Sox outfielder Jeremy Hermida had three hits, including a home
run and RBI double, through the first seven innings. Other RBI were
accounted for by Phelps, who singled, and Chris
Wallace, whose double was among five hits overall.
With Chris Carpenter bidding for the save, the first two batters reached
in the 9th on walks, before Ryan Rohlinger's single scored the tying
run. Thereafter, neither team scored until Phelps's fly ball off Sutton.
Jerry Gil (W, 3-0), the last of eight Columbus pitchers, completed 2.0
innings for the victory, as the Clippers overcame 16 men left on base.
The PawSox are idle on Wednesday, before beginning a four-game series
vs. Durham. Thursday at 6:15 p.m., right-hander Alfredo Aceves makes his
Pawtucket debut against lefty Alex Torres (2-0, 1.29).