PawSox Gets Homers from Bogaerts and Butler to Turn Tides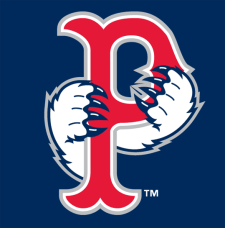 PawSox news release…
NORFOLK, VA– The PawSox defeated the Norfolk Tides by a final score
of 5-3 Wednesday night at Harbor Park in front of a crowd of 5,713 to get back into the four game series.
Looking
to erase the bad mojo from being on the losing end of a doubleheader
sweep Tuesday night, the PawSox jumped out to an early lead against
knuckleballer
Eddie Gamboa of Norfolk. With one out in the 1st, Brock Holt
walked and moved to second on a passed ball. With two out, Mark
Hamilton walked and Alex Hassan singled to plate Holt giving Pawtucket a
1-0 lead.
In the 2nd, Xander Bogaerts launched a solo homer (#8) to right field to increase the lead to 2-0.
Pawtucket added another run in the 3rd as Will Middlebrooks single, Mark Hamilton doubled and with Hassan at the plate, Eddie Gamboa uncorked
a wild pitch scoring Middlebrooks from third to put the PawSox in front 3-0.
Rubby
De La Rosa was coming off a four start stretch that saw him allow 15
earned runs in 11.2 innings (an 11.52 ERA), but fired four scoreless
innings
to start the game Wednesday night. He'd run into trouble in the 5th
allowing a lead-off single before Xavier Avery doubled to right to make
it a 4-1 game. After a pair of walks loaded the bases, De La Rosa got a
strikeout and a fly out to end the
frame, and his outing.
Newcomer Brandon Lyon came in out of the bullpen in the 6th and allowed a one out single, a walk, an RBI single and a sacrifice fly before
recording the third out of the frame with the score 4-3 after six innings.
Jose Contreras pitched two scoreless innings with three strikeouts to get Pawtucket to the 9th with a 4-3 advantage.
Dan Butler led off the top of the 9th with a solo homer (#10) give the PawSox a much needed insurance run, leading 5-3.
Anthony Carter would toss a perfect 9th to secure the 5-3 win for Pawtucket.

The
PawSox and Tides will conclude their four game series at Harbor Park
Thursday afternoon at 12:05pm. Pawtucket will send righty Charlie Haeger
(2-1,
6.56) to the mound against Tsuyoshi Wada (2-5, 5.67) of Norfolk.
Pawtucket will return home to McCoy Stadium for an eight game homestand beginning Friday
through August 2nd against division rival Lehigh Valley and Norfolk.