PawSox Lose in 10th on Wild Pitch, Return Home Friday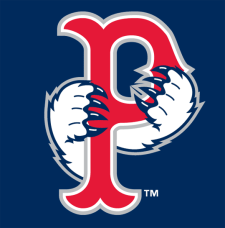 Ken Bell
PawSox news release…
INDIANAPOLIS,
IN. — It took extra innings to decide the final regular-season
encounter of the Pawtucket Red Sox and Indianapolis Indians.
And perhaps it was only fitting that with Thursday's final pitch, a ball
that reached the backstop allowing the Indians to record a 3-2,
10-inning triumph before 7,236 at Victory Field, the two International
League division leaders ended their 2013 series with
four wins apiece.
Indianapolis had loaded the bases with no outs against reliever Alex
Wilson, working in the second inning of his first appearance since being
option from Boston. After inducing a fielder's choice grounder for an
out at the plate, Wilson (L, 0-1) fell behind
the Indians' cleanup hitter Matt Hague.
Wilson's 1-0 pitch then skipped past catcher Ryan Lavarnway, enabling
Alex Presley to sprint home with the game-winning run to give the
Indians a split of the four-day set.
With the loss, their second in four extra-inning games, the PawSox
nonetheless completed a 5-3 road trip and, thanks to Durham's win over
Buffalo, maintained a three-game lead in the IL North.
Hague gave the Indians the game's first lead with an RBI single in the
third inning off Pawtucket starter Steven Wright. But the PawSox tied
the contest on Bryce Brentz's run-producing double an inning later.
Pawtucket then took the advantage after loading the bases with no outs
in the top of the fifth. Ex-Paw Sox lefty Kris Johnson then walked
Justin Henry to force in the go-ahead run. But Johnson minimized the
damage by inducing one of four double plays turned
by the Indianapolis.
In fact, the PawSox hit into nine double plays the last two nights.
Still trailing 2-1, Brett Carroll got even with Wright and the Sox with
two out in the sixth inning. Given a green light to swing at a 3-0
fastball, Carroll launched his ninth home run into left-center field.
With both starters settling for no-decisions, each team turned to a pair
of relievers. Jared Hughes (W, 1-0) retired the side in order in the
front half of the 10th en route to the win.
The PawSox return to McCoy Stadium for their first meeting with Syracuse
at 7:05 on Friday. The first 3,000 adults to enter the ballpark will
receive travel mugs commemorating Pawtucket's 2012 Governor's Cup title,
courtesy of Dunkin Donuts and NESN. Lefty
Chris Hernandez (3-2, 3.58) is expected to start for the Sox against
Yunesky Mava (1-4, 5.07).