PawSox Lose Slugfest 14-13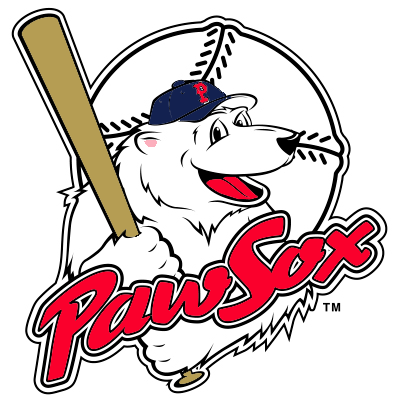 DURHAM, N.C. – Pawtucket trailed by as many as seven
runs three separate times in the game, but one key hit escaped them as
the Sox fell to Durham by a 14-13 final at Durham Bulls Athletic Park.
Searching for their first series sweep since mid-June, the PawSox
sent righty Allen Webster to the mound for the first time since the
All-Star Break and, with seven days between starts, he showed some rust.
After retiring the lead-off batter, Webster walked to next three before
allowing a three-run double to Leslie Anderson to give Durham a 3-0
lead. Another walk preceded an RBI double by Mike Fontenot before Evan
Frey drove home the 5th run of the inning on a ground out.
Webster went out for the 2nd but wouldn't finish it as he
walked to the lead-off man before allowing a one-out double to Vince
Belnome to put the Bulls in front 6-0. Webster would be removed from the
game after throwing 49 pitches, only 18 strikes. Will Latimer came in
out of the Sox bullpen and allowed a single and walk before a sacrifice
fly by Jason Bourgeois made the score 7-0. The final line for Webster
was not pretty, 1.1 innings, 7 earned runs, 3 hits and 5 walks.
The PawSox offense would respond in the 3rd with clutch
two out hits. With two on and two out, Mark Hamilton doubled to right to
plate one and Alex Hassan plated two more with a single to cut the
Durham lead to 7-3.
The Bulls put the game out of reach in the 4th as they got a two-out bases clearing double from Jesus Flores to go up 10-3.
Pawtucket came back to plate four in the 5th as Hamilton
singled home a run, Xander Bogaerts doubled home two more and Justin
Henry plated a run with a sacrifice fly to bring the Sox within just
three, 10-7.
Durham answered with four of their own in the bottom of the 5th
as an RBI double by Belnome made it 11-7 and after a single, Jason
Bourgeois singled to right. Bourgeois would end up scoring on the play
as the ball got under the glove of Alex Hassan, the first error of the
series for the Sox, to give Durham a 14-7 advantage.
Back came the PawSox with a run in the 6th as Jonathan Diaz singled and scored on an RBI double by Hamilton, his 4th hit of the game, to bring Pawtucket within six runs, 14-8. They would add two more in the 7th on a two-run single by Jonathan Diaz to make it 14-10. Dan Butler added an RBI single in the 8th to bring Pawtucket within three, 14-11.
In the 9th, Pawtucket mounted a rally with one out as they
got an RBI single by Alex Hassan and a sacrifice fly from Drew Sutton
to bring the Sox within one and the tying run standing at 3rd.
With two down, Justin Henry hit a sharp ground ball that was snared by
Mike Fontenot to end the game with Durham salvaging the series finale
14-13.
The PawSox will head to Norfolk, VA to begin a four game series with
the Norfolk Tides beginning Monday night at 7:05. Pawtucket will send
lefty Chris Hernandez (3-6, 5.34) against lefty Zack Britton (3-3, 4.06)
of the Tides.
Pawtucket will return home to McCoy Stadium for an eight game homestand beginning Friday, July 26th through August 2nd against division rival Lehigh Valley and Norfolk.