PawSox Pound the Mud Hens for 9th Win in the Last 10 Games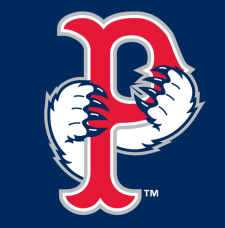 Ken Bell
PawSox news release…
PAWTUCKET, R.I. — Home or
away, well-rested or sleep-deprived, the Pawtucket Red Sox remained the
International League's hottest team on Tuesday, when they produced their
highest-scoring outburst since 2008.
Coming off a 7-1 road trip, including three straight wins at Toledo, the
PawSox beat the Mud Hens again, collecting 16 hits in a 16-3 rout in
front of 5,006 at McCoy Stadium.
With their string of eight straight meetings shifting from Ohio to Rhode
Island, the Sox endured a series of travel delays before returning to
Pawtucket in the wee small hours of Tuesday morning, well after the Mud
Hens reached Providence.
Nonetheless, the PawSox charged to the much better start, building a 7-0
lead for Brandon Workman off Toledo's Shawn Hill (L, 1-10). And by
night's end, they earned their ninth win in the last 10 games.
After Workman fanned two in a 1-2-3 top of the first inning, Pawtucket
scored three times in the first on an RBI single by Alex Hassan, who had
four hits, and a two-run single by Xander Bogaerts.
The Sox then capitalized on a two-out, run-scoring error, as Jonathan
Diaz lined a three-run homer, his second, into the home bullpen in left
field.
Workman (W, 3-1) struck out four in six innings, allowing two runs on
seven hits and a walk, en route to his first home victory at Triple-A.
Bogaerts belted his fourth home run overall and third against the Mud
Hens, a solo shot in the fifth inning, before Justin Henry doubled home a
run in the sixth to make it 9-2.
The PawSox added seven more in the eighth, including an RBI double by
Mitch Maier, three-run double by Jeremy Hazelbaker and two-run homer by
Jackie Bradley Jr.
While six players scored at least two runs, five delivered multiple hits
as the Sox improved to 48-29, making them a season-high 19 games above
.500.
Pawtucket and Toledo are scheduled to stage their sixth straight
encounter with the second game of this nine-day homestand Wednesday at
7:05 p.m. The Sox are expected to start Steven Wright (3-5, 4.76)
against Derek Hankins (3-2, 2.98).