PawSox Pounded by Pigs, 9 to 1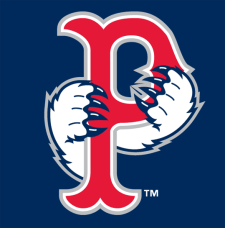 PawSox news release…
PAWTUCKET, R.I.
–The Pawtucket Red Sox were
9-1 losers to Lehigh Valley on Monday night at McCoy Stadium in a defeat
that knocked them out of 1st-place for the first time in more than two
months.
The
PawSox, who have lost 18 of their last 24 games, now find themselves in
2nd-place behind the Rochester Red Wings who have gained 11-games on
the
PawSox this month to take over the top spot in the IL North.
Until now Pawtucket had been either alone in 1st-place or tied for 1st-place since May 16.
Rubby
De La Rosa (3-3) was the starter and loser for the PawSox as he allowed
a 2-run HR to Cody Asche in the 1st-inning and a 3-run HR to Leandro
Castro
in the 2nd-inning as the IronPigs raced to a 6-1 lead after 2-innings
and never looked back. De La Rosa gave up 3 homers (another to Asche in
the 5th-inning) and finished his night allowing 7 runs (6 earned) in 4.2
innings. recorded a 3.75 ERA in his previous
19 appearances, but gave up 3 homeruns and 6 earned runs which proved
to be too much for the bullpen to correct.
Lehigh
Valley's third baseman Cody Ashe opened the scoring with a 2-run
homerun to right in his first at bat of the game, tallying his 14th on
the season.
Pawtucket
scored their lone run in the 1st-inning of winner Tyler Cloyd (3-8) as
Xander Bogaerts doubled and scored on an RBI single by Mark Hamilton.
The
PawSox bullpen did a nice job as Brock Huntzinger struck out the only
batter he faced to end the 5th-inning. (1.99 ERA in 14 games)
Left-handed
pitcher Franklin Morales, who has been on Boston's disabled list twice
this season, returned from a June 23rd left pectoralis strain to pitch
a perfect inning in his first rehab appearance.
In the 6th, Morales struck out the side, sending second baseman
Pete Orr, catcher Steven Lerud, and right fielder Derrick Mitchell to
the dugout.
Right-handed pitcher Jose Contreras (0.78 ERA in 18 games) came in to pitch a 1-2-3 7th inning with a strikeout.
He has not allowed a hit or a run in 4.2 innings of work since joining the PawSox on July 19.
He was followed by fellow righty Chris Martin who ran into some
trouble in the 8th-inning allowing two more runs to push the Lehigh lead
to 9-1.
PawSox
second baseman Brock Holt paced the offense going 3-for-4 while Jackie
Bradley Jr. and Xander Bogaerts each had a pair of hits. Bogaerts had
the
lone extra base hit for Pawtucket, a double in the 1st inning.

Alex Wilson is slated to start Tuesday night at McCoy in a 7:05 game versus the Norfolk Tides.
Wilson will be making a rehab appearance as he is on Boston's disabled list with a strained right thumb.
Wilson will be followed to the mound by Charlie Haegar (2-2, 7.16
ERA in 5 games). Another knuckleballer, Eddie Gamboa (0-2, 7.20 ERA),
will start for Norfolk.
The wives and girlfriends of PawSox players will run a "Pasta and Protein Drive to Strike Out Hunger" on Tuesday prior to the
PawSox game with Norfolk. The PawSox player's
wives will be at the main entrance gate at McCoy Stadium from 5:30 –
7:15 pm collecting pasta or protein items.
Fans brining pasta, tuna, peanut butter, beans, etc. to the Wives' table will receive an autographed photo of a PawSox player.
All donated items will go to the Rhode Island Food Bank.
Tuesday will also be Ladies Night.