PawSox Rally, But Drop 9th Game in a Row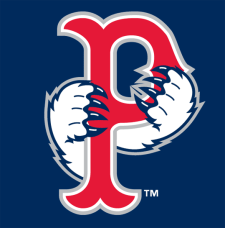 PawSox news release…
PAWTUCKET, R.I. – In front of a crowd of
5,533, the Pawtucket Red Sox entered a 4 game home stand tonight with a
7-6 loss against the Rochester Red Wings. After dropping the last eight
games of their seven day road trip, tonight's
7-6 loss was the 9th consecutive defeat for the PawSox—their longest losing streak since last June.
Chris Carpenter, entering the game with a 6.93 ERA
in 15 games, took the mound for the PawSox and faced Logan Darnell (1.86
ERA in 2 games) to start the series. The 6'4″ right-handed Carpenter
ran into trouble early on, with Rochester
taking advantage of back-to-back walks in the first with a one out, RBI
single by designated hitter Chris Colabello. Rochester's left fielder
Eric Farris added two more to the lead with a two-run shot to left, his
3rd homerun of the season.
The Red Wings again jumped on opportunities in the
third, plating 3 runs on hits by right fielder Jermaine Mitchell and
shortstop Doug Bernier, making it 6-0. PawSox left fielder Jeremy
Hazelbaker answered back with a two-out blast to
right in the bottom of the third to open things up for the PawSox, his 8th homerun of the season.
Lefty Will Latimer replaced Carpenter in the in the 3rd.
Carpenter struck out 4 in two innings, while letting up 4 hits
including a homerun. Red Wings DH Colabello, a native of Milford, Mass,
leads the league in both average
and RBI, and continued his heavy hitting in the fourth against Latimer
with a solo shot to center, his 24th homerun of the season.
Right handed pitcher Anthony Carter (4.74 ERA in 33
games) relieved Latimer, who let up 4 hits and 4 earned runs in just
over two innings, in the top of the 5th.
The tide seemed to completely turn for the PawSox in the 5th,
starting with Xander Bogaerts, who started off an exciting inning with a
two-run homer to center (#7), cutting the lead 7-3. Hazelbaker, who was
2-4 on the night with
an RBI and two runs scored, answered again with a single to right
center, moving Butler to third. Diaz followed with a walk to load the
bases for first baseman Alex Hassan. Hassan came up big to drive in
Butler and Hazelbaker, cutting the lead 7-5. Middlebrooks
singled to left to again load the bases, this time for DH Mark
Hamilton.
Left-handed pitcher Aaron Thompson came in with no
outs for the Red Wings after Darnell gave up 5 hits and a walk. Diaz
scored on a fielder's choice by Hamilton to make it 7-6. Thompson struck
out J.C. Linares to get out of the inning.
Carter found himself in a bit of the jam in the 7th,
with Eric Farris moving Bernier to third on a single to left center.
However, after a brief conference and some solid defense behind him,
Carter was able to maintain his composure
to get out of it unharmed.
Hassan singled to left with two outs in the bottom of the 7th,
which resulted in Rochester's 6'5″ right hander Cody Eppley (6.89 ERA
in 28 games) entering the game in relief of Thompson to strike out third
basemen Will Middlebrooks
to end the inning.
Right hander Jose De La Torre (1.64 ERA in 22 games) entered the game in the 8th for the home team and quickly struck out the side. De La Torre relieved Carter, who allowed no runs in 2.2 innings.
Still trailing 7-6, Pawtucket entered the 9th
to face righty Shairon Martis (5.12 ERA in 25 games). Butler walked,
Justin Henry came in to pinch run, Hazelbaker struck out and Diaz
grounded out to end the game.
The PawSox look ahead to game two of the series on
Friday at 7:05 with Rubby De La Rosa (3.38 ERA in 16 games) facing
fellow right hander P.J Walters (3.31 ERA in 9 games). The first 5,000
fans entering McCoy receive a #16 replica PawSox
jersey.