PawSox, Ranaudo Shut Down Bisons 8-1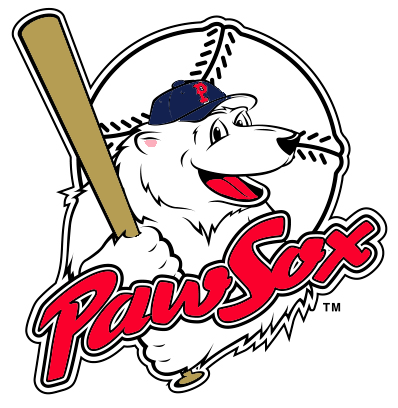 PawSox Release
BUFFALO, N.Y. – The PawSox got a dazzling start from
Anthony Ranaudo in his Triple-A debut and the offense contributed eight
runs in an 8-1 victory over Buffalo in front of 9,358 fans at Coca-Cola
Field Sunday night.
Ranaudo would allow a single and a stolen base to open the first
inning, but got a ground out, a pop up and line out to end the frame
stranding a runner at third starting what would be a fantastic start.
The PawSox took some of that momentum into the 2nd against
former Pawtucket right hander Justin Germano. Drew Sutton started the
offense with a one out double and came home to score on a two-out RBI
courtesy of Tony Thomas, just promoted from Portland earlier in the day,
to give the Pawtucket a 1-0 lead.
In the 5th, the PawSox blew the game open scoring four
times on six hits including five straight to open the frame. Ronald
Bermudez started the inning with an infield single and Thomas doubled to
put runners at second and third. Jeremy Hazelbaker followed with an RBI
single as did Jonathan Diaz and Xander Bogaerts to give Pawtucket a 4-0
lead. After a pair of outs, Dan Butler singled to left scoring Bogaerts
to swell the lead to 5-0.
Ranaudo ran into little trouble in his debut tossing six scoreless
innings allowing just four singles. The right hander struck out five and
did not issue a walk. At one point retired 13 of 14 batters from the
first into the fifth.
After a one out double by Bogaerts in the 7th, Alex Hassan singled him home to make it a 6-0 advantage for Pawtucket.
Brock Huntzinger, out of the PawSox bullpen, threw a flawless 7th, but allowed an unearned run in the 8th to bring the score to 6-1.
Pawtucket would add two more to their tally in the 9th as Dan Butler doubled home two to bring the score to the eventual final of 8-1. Chris Carpenter threw a perfect 9th for Pawtucket.
The PawSox will continue their nine-game, nine day road trip to
Buffalo and Syracuse Monday night at 7:05pm against the Bisons.
Pawtucket will send righty Allen Webster (5-4, 4.04) to the hill against
Chien-Ming Wang (6-7, 2.72) of Buffalo.
Pawtucket will return to McCoy Stadium Tuesday, August 13th for an eight-game homestand against Louisville and Buffalo.