PawSox Remain Hot, Beating Derek Jeter and the Railriders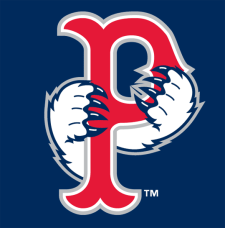 PawSox news release…
MOOSIC, PA
– Steven Wright and his
knuckleball baffled the Scranton/Wilkes-Barre RailRiders to the tune of a
5-2 victory in front of crowd of 9,185 at PNC Field Thursday night.
It
was a raucous crowd at PNC Field due to major league rehabber Derek
Jeter's assignment as fans were given a treat in the bottom of the 1st
inning. Jeter, batting second in the lineup for Scranton/Wilkes-Barre,
doubled on the first pitch he saw. With two outs, Dan Johnson doubled to
center field plating Jeter and giving the RailRiders a 1-0 lead.
The PawSox would tie the game in the 3rd as Jeremy Hazelbaker singled, stole second, moved to third on an error and scored on a sacrifice
fly by Jackie Bradley Jr. A batter later, Brock Holt launched a solo homer, his 2nd, to take a 2-1 lead.
In the 4th,
Mark Hamilton started the frame with a single and Tony Thomas singled
with one out. Jonathan Diaz followed with an RBI single
to right to score Hamilton from second and both trail runners moved up a
base on the throw home. After a strikeout, Heiker Menses gave Jeter his
first chance at shortstop and the 13-time All-Star booted it allowing
two more runs to come across giving Pawtucket
a 5-1 advantage.
Knuckleballer Steven Wright retired seven straight batters from the 3rd into the 5th
before plunking Bobby Wilson with a pitch
with one out. After a passed ball moved Wilson to second with two out,
Derek Jeter singled up the middle to plate Wilson and make it a 5-2 game
through five.
Jeter
would leave after five innings going 2-for-3 with a double, an RBI, a
run scored and an error in the field rehabbing a calf strain.
Steven
Wright delivered another quality start as he threw six strong innings
allowing two runs, only one earned, on just four hits while walking one
and striking out three.
Chris
Martin followed Wright's lead allowing just one hit over 1.2 innings of
scoreless relief while striking out a pair. Ryan Rowland-Smith would
retire
the one batter he faced in the 8th.
Pedro came in for the 9th and allowed just a single enroute to closing up a 5-2 victory and earning his 5th save.
Jonathan Diaz and Jeremy Hazelbaker each had two hits in the win for Pawtucket.
The
PawSox will continue their four-game set at PNC Field with the
RailRiders Friday night at 7:05pm. Pawtucket will send knuckleballer,
and reigning
IL Pitcher of the Week, Charlie Haeger (4-3, 4.89) to the hill against
Caleb Cotham (5-5, 5.18) of Scranton/Wilkes-Barre.

Pawtucket
will return home to McCoy Stadium for the final homestand of the
regular season Sunday against Scranton/Wilkes-Barre and Syracuse.