PawSox Shutout Red Wings 3-0, Finals Bound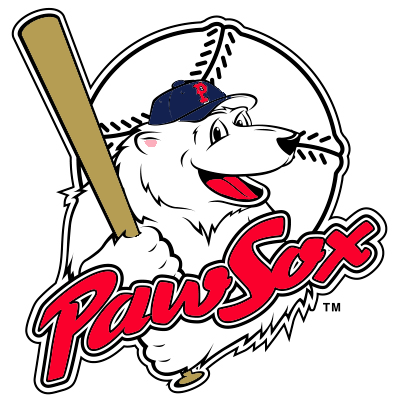 PAWTUCKET, RI – The Pawtucket Red Sox combined on a
four-hit, 3-0 shutout of the Rochester Red Wings to win the Best-of-Five
series. The PawSox will now have a chance to defend their Governors'
Cup Title against the Durham Bulls in the Finals beginning Tuesday in
Durham.
The team that scored first in each game of the series would go on to
win, so in a decisive Game Five getting on the scoreboard was crucial.
Pawtucket would capitalize on plating the game's first run.
In the 2nd inning, Rochester starter Virgil Vasquez
retired the first two batters with ease, but Jeremy Hazelbaker started a
rally with a two out triple. Dan Butler followed with an RBI single
with two strikes to score Hazelbaker and take a 1-0 lead. Justin Henry
then doubled before Heiker Meneses singled to center field scoring
Butler and Henry to give Pawtucket a 3-0 advantage.
Pawtucket went to knuckleballer Charlie Haeger in the must win
contest and he rewarded Manager Gary DiSarcina with his decision. Haeger
would not encounter any trouble until the 6th inning when he
allowed a pair of this and walked a batter to start the frame. After a
strike out of Jeff Clement with the bases loaded, Haeger was removed
from the game after throwing 99 pitches. Chris Martin came in out of the
bullpen and struck out pinch-hitter Chris Parmelee and got a fly out
from Aaron Hicks to strand all three runners on base.
That stop would be all the pitching staff would need as Martin
finished throwing 2.1 scoreless and hitless innings. Ryan Rowland-Smith
pitched a flawless frame and Anthony Carter finished off the Red Wings
retiring Eric Farris on a ground ball to shortstop to clinch a spot in
the Govenors' Cup Finals against the Durham Bulls starting Tuesday.
The PawSox will hit the road to Durham Bull Athletic Park and begin
the Governors' Cup Finals Tuesday night at 7:05pm. Pitching match ups
are still to be determined. Pawtucket will return home to McCoy Stadium
for Game 3 Friday night the 13th at 7:05pm and if necessary games Saturday at 6:05 and Sunday at 1:05pm.
Tickets for all possible 2013 PawSox playoff games at McCoy Stadium
are on sale at the Box Office at McCoy. Fans can also charge tickets
with any major credit card by calling the PawSox at (401) 724-7300 or
visiting the PawSox website at www.pawsox.com.
Tickets for the 2013 Governors' Cup Finals will be priced the same as
regular-season tickets. Box Seats are $12.00 apiece while General
Admission are $8.00 for Adults and $5.00 for Children (aged 12 &
under) & Senior Citizens.