PawSox Stop Nine Game Losing Streak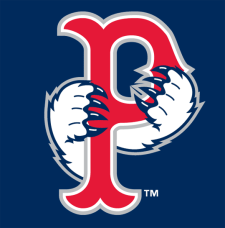 PawSox news release…
PAWTUCKET, R.I. – The PawSox nine-game losing streak came to an end
as Alex Hassan's three-run run homer in the 7th inning propelled Pawtucket to an 8-7 victory of Rochester in front of 7,282 fans at McCoy Stadium.
After a pair of scoreless innings tossed by PawSox starter Rubby De La Rosa, who did not make it out of the 1st inning in his last turn on
the mound, Rochester mounted a two-out rally in the 3rd.
Back to back singles followed by a walk gave Deibinson Romero an RBI
chance and he pulled through with a two-run single to give the Red Wings
a 2-0 lead.
Rochester added a run in the 4th, again with two outs, as Antoan Richardson singled to center scoring Eric Farris to swell the lead to 3-0.
Pawtucket finally got on the board against Rochester starter P.J. Walters in the 4th as they loaded the bases with nobody out and scored on
a fielder's choice ground out by Justin Henry to make it a 3-1 ball game.
In the 5th,
the PawSox got a lead-off single by Alberto Rosario and a double by
Ronald Bermudez before Jeremy Hazelbaker stroked a single
to center scoring both to tie the game 3-3. Hazelbaker then stole
second and moved to third on a wild pitch before scoring the go-ahead
run on a Mark Hamilton fielder's choice to take their first lead of the
series, 4-3.
De
La Rosa would be done after five innings allowing three runs, all
earned, on seven hits with five strikeouts. He also walked three.
Brock Huntzinger came in out of the PawSox bullpen and tossed a scoreless sixth before running into trouble in the 7th.
After a lead-off double,
Huntzinger induced a ground out and a strikeout before issuing back to
back walks to load the bases. Chris Martin was then summoned from the
Sox pen and allowed a two-run single to Brian Dinkelman on the 9th pitch of the at-bat to give the Red Wings
a 5-4 advantage.
But, the PawSox came storming back after the 7th
inning stretch. Drew Sutton led off with a walk and Will Middlebrooks
lined a single to left.
Lefty Blake Martin came in out of the Red Wings bullpen and allowed the
game tying RBI single to Mark Hamilton. Alex Hassan followed with a
three-run homer, his 2nd of the season, to put Pawtucket in front 8-5.
With Martin still on the hill in the 8th, Doug Bernier led off the 8th with a triple and scored on a one-out double by Richardson,
his 4th hit of the night, to make the score 8-6. After a
groundout to second mover Richardson to third, he scored on a Xander
Bogaerts error to bring Rochester within a run, 8-7.
Martin would walk the lead-off man in the 9th and a pair of groundouts moved the runner to third, but the right hander induced a game ending
pop up to second base to end the PawSox nine-game losing skid with an 8-7 victory over Rochester.

The
PawSox will look ahead to game three of the series on Saturday at 6:05
with Chris Hernandez (3-5, 5.27) facing Andrew Albers (8-4, 3.29).