PawSox To Host "Dining On The Diamond" June 7th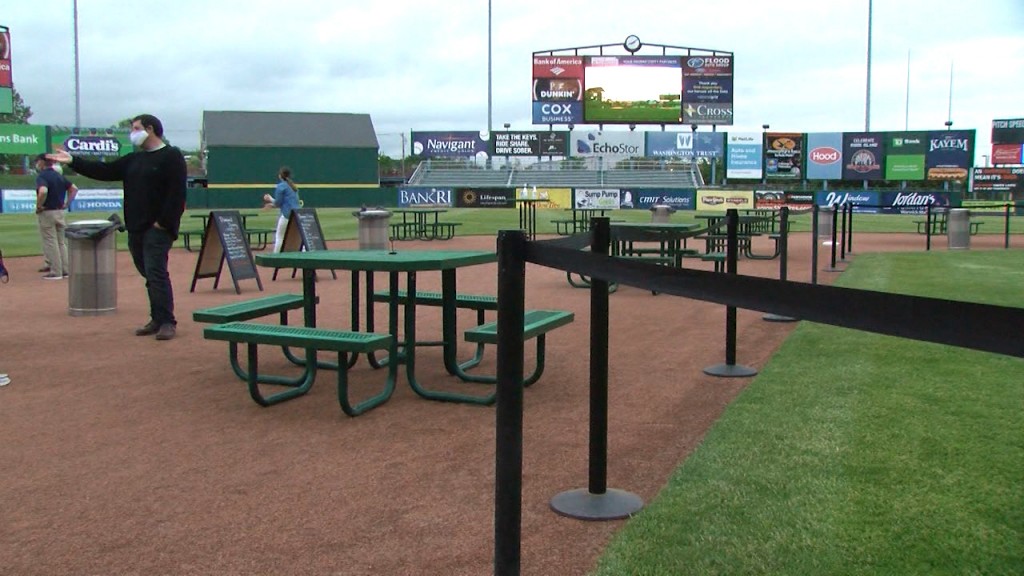 Fans can enjoy Curbside Pick Up this Friday, May 29;
Dining on the Diamond debuts Friday & Saturday, June 5 and 6 — SOLD OUT!
SUNDAY JUNE 7 ADDED TO DINING ON THE DIAMOND. Waiting list has begun for future dates.
Orders and Reservations must be made in advance; payment by credit card only.
The ballclub is working closely with the City of Pawtucket and the Rhode Island Department of Health to ensure compliance with procedures regarding social distancing and protective measures regarding the novel coronavirus. Fans will have to wear masks except when eating, and will have to answer questions regarding their health to be admitted. For more information, visit https://health.ri.gov/covid/ and check out the COVID-19 self-screening tool kit.
BBQ Platter – $10
Pork and Brisket Mac 'n' Cheese, Cole Slaw, Corn Bread
Grand Slam Hot Dogs – $10
Bacon-Wrapped Hot Dogs topped with Pulled Pork and Mac 'n' Cheese, side of fries
Eggplant Parmesan (V) – $10
Eggplant with Sauce, Cheese, Fettucine, Veggies, and Potatoes (vegetarian option)
Hamburger – $5
Topped with Lettuce, Tomato, Onion, and Side of Fries
Cheeseburger – $5
Topped with American Cheese, Lettuce, Tomato, Onion, and Side of Fries
Classic Ballpark Hot Dog – $4
Served with a Side of Fries
Tasty Chicken Tenders – $5
Served with a Side of Fries
McCoy Stadium's Finest French Fries (GF, V) – $3
Nacho Average Nachos (GF) – $6
Crispy Corn Tortilla Chips topped with House Made Meat Sauce, Fresh Pico de Gallo, Creamy Cheddar Cheese Sauce, and House Made Salsa
Veggie Nuggets (GF, V) – $5
served with Ranch Dipping Sauce and Side of Fries
Cole Slaw may be substituted for Fries
Gluten Free Buns are available upon request
(V) Vegetarian
(GF) Gluten Free
Dessert
Hood Sports Ice Cream Bar (GF, V) – $3
Bottled Water – $3
Pepsi, Diet Pepsi, Sierra Mist – $3
Beer/Seltzer*
Wormtown Be Hoppy IPA – $6
Budweiser/Bud Light – $5
Coors Light – $5
Yuengling – $5
White Claw Hard Seltzer – $6
Bottles of Wine (750 mL)*
Red DIamond Merlot – $15
Gabbiano Pinot Grigio – $15
Two Vines Chardonnay – $15
*Per the Governor's executive order, customers may order up to 2 bottles of wine and 2 six-packs of beer with each takeout order. Customers must bring valid government-issued identification so that we may confirm that the buyer is 21 years of age or older.