PawSox looking for help naming two new mascots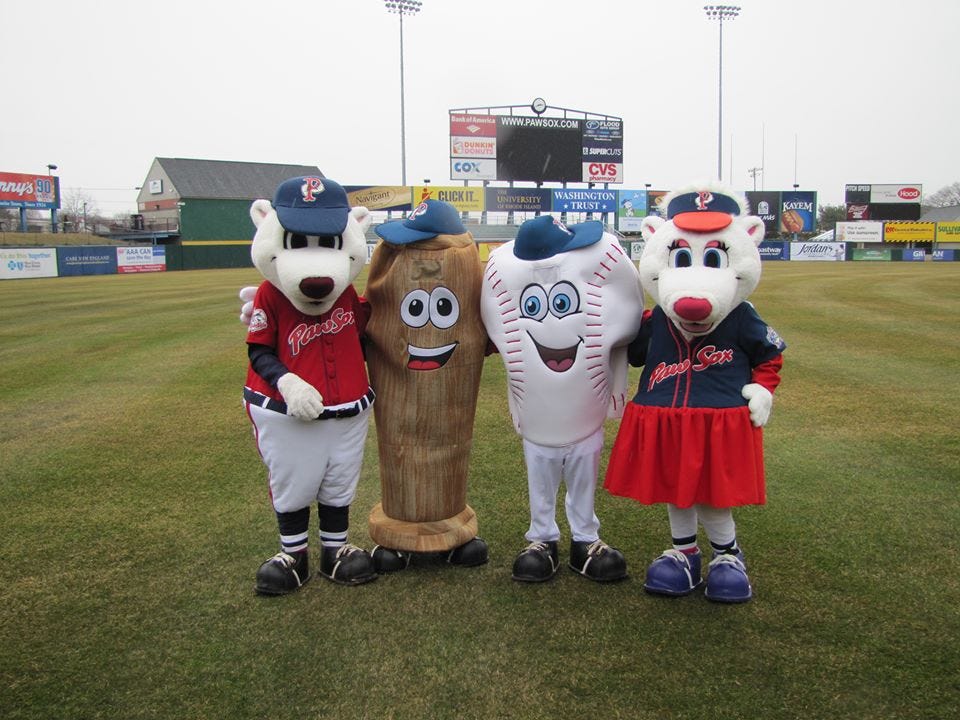 By News Staff
The PawSox have some new friends joining them this baseball season as two new mascots, a baseball and a baseball bat, were introduced today.
They'll join the other mascots, Paws and Sox, on the field this year.
Before that happens, the team wants your help naming them.
If they choose one of you names, you could be eligible a random drawing for two sets of tickets for a future game.
Opening day for the paw sox is this Thursday.
To make your suggestions, go to the teams Facebook page: https://www.facebook.com/GoPawSox
(C) WLNE/TV 2014