PawSox Use Long Ball to Subdue Syracuse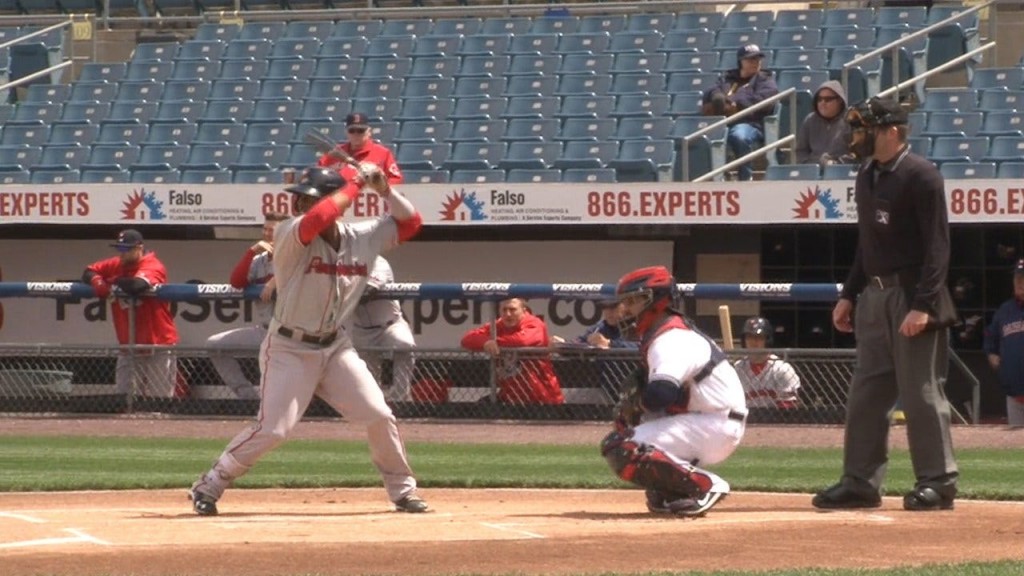 PawSox news release…
SYRACUSE, NY — Headlined by newcomer Aneury Tavarez, the Pawtucket Red Sox teed off on a season-high four home runs and coasted to a 7-0 win over the Syracuse Chiefs on a chilly Wednesday afternoon at NBT Bank Stadium.
The PawSox (12-12) scored a pair of runs in each of the first, fourth and fifth innings and limited the Chiefs (9-14) to just three hits hits in assuring the series win in the three-game set ahead of Thursday's finale. Pawtucket has now homered in 11 of its last 14 games with 17 long balls during that stretch. In the last four non-doubleheader games, PawSox pitchers have thrown three two-hitters and a three-hitter.
In just his second Triple-A game of the season since Monday's promotion, Tavarez went 3-for-4 with a pair of home runs and a walk and reached base in all five plate appearances. The 25-year old right fielder also had a pair of doubles Tuesday.
For the second time in as many days, PawSox left fielder Steve Selsky clubbed a home run. Third baseman Jantzen Witte went 2-for-4, extending his on-base streak to 11 games. During the stretch, the former TCU standout is 14-for-30. Designated hitter Sam Travis (2-for-4) recorded his sixth two-hit game of the season and has hit safely in seven of his last nine games. Center fielder Rusney Castillo (2-for-4) notched a pair of extra-base hits.
PawSox starter Henry Owens (W, 3-0) spun five shutout innings and only allowed one hit with seven strikeouts. The lefty walked six. Owens sidestepped trouble in each of the first five innings. After issuing leadoff walks in each of the second, third, fourth and fifth innings, Owens leaned on his changeup and stranded eight through five frames.
In the last seven games, Pawtucket starting pitchers have combined to log 44 innings while only yielding 16 hits and four earned runs, good for a 0.82 ERA.
Syracuse starter Taylor Hill (L, 1-3) ceded six runs on nine hits in five stanzas.
PawSox relievers Kyle Martin (2 IP), Erik Cordier (1 IP) and Robbie Ross Jr. (1 IP) finished off the combined shutout.
Tavarez led off the top of the first with a home run to right-center field, his third extra-base hit in his first 10 innings with the PawSox. After a one-out double from Castillo, Travis rolled an RBI single up the middle to extend the lead to 2-0.
In the fourth, Selsky drilled a two-run blast to right-center field, stretching the advantage to 4-0.
Tavarez walloped another home run in the fifth, pulling a solo rocket to make it 5-0. Two batters later, Castillo smoked an opposite-field solo shot to right.
The PawSox strung together three consecutive one-out singles in the seventh before Castillo reeled in catcher Dan Butler with an RBI groundout, making it 7-0.
Syracuse stranded 14 on the bases.
The PawSox continue their six-game road trip Thursday at 6:35 p.m. against the Syracuse Chiefs at NBT Bank Stadium. Pawtucket right-hander reliever Marcus Walden (0-2, 2.76) will make another spot start and is scheduled to oppose Chiefs righty Kyle McGowin (0-1, 4.50).