PawSox, Wright Shuout 'Pigs 2-0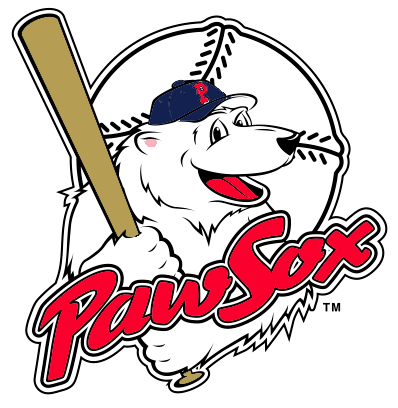 PAWTUCKET, R.I. – Knuckleballer Steven Wright tossed
a complete game shutout as the PawSox defeated Lehigh Valley 2-0 Sunday
afternoon at McCoy Stadium in front of a crowd of 7,130.
A pitcher's duel throughout, Lehigh Valley had limited opportunities to score, but threatened in the 3rd
putting runners on the corners with one out, but Wright wiggled out of
trouble getting a pair of ground balls keeping the game even.
The IronPigs were without a hit until the 6th when Tyson
Gillies singled to center field. A pitch later, Wright came up with the
play of the game diving head-long towards the plate on a popped up bunt.
He secured the catch horizontal to the ground and from one knee fired
to first to double up Gillies for a double play.
Lehigh Valley starter Ethan Martin allowed his fair share of hits,
five in all, but the PawSox could not crack the score column in his six
inning of work. He matched a season high with eight strikeouts.
Pawtucket mounted a rally in the 7th against Cesar Jimenez
as Brock Holt singled, was sacrificed to second and moved to third on a
fly ball, but was stranded there after a pop up ended the inning.
22 innings had passed since Pawtucket scored a run, the 3rd inning Friday, but that stretch came to an end in the 8th
Sunday afternoon. Will Middlebrooks walked to start the frame before
Mark Hamilton blooped a singled to left to put runners on the corners.
An intentional walk followed to load the bases with nobody out. Jeremy
Hazelbaker then lifted a sacrifice fly to score Middlebrooks and plate
the first run of the game. With two out, Brock Holt singled to right to
score the second run of the inning giving the PawSox a 2-0 lead.
Armed with a 2-0 lead, Steven Wright twilred a scoreless 9th
including a pair of strikeouts to end the game with his second complete
game shutout at McCoy Stadium this season. In fact, Wright has not
allowed a run at home since the 4th inning June 26th, a span of 19.2 innings of work.
Brock Holt and Xander Bogaerts each had a pair of hits to lead the PawSox offense.
Pawtucket will conclude their four-game set with Lehigh Valley Monday
night at 7:05pm. Rubby De La Rosa (3-2, 3.75) will start for the PawSox
against Tyler Cloyd (2-8, 6.19) of the IronPigs.