Pawtucket Couple Loses Truck When Dealer Closes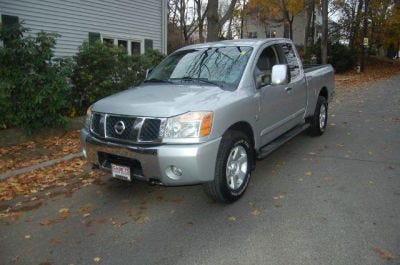 By News Staff,
In November of 2013 Magda Decarvalho and her fiance bought a 2004 Nissan Truck from Sabets Auto Sales in North Providence. In January they took it back to the dealer for service, but never got it back.
"He went to an empty lot, there were no cars, there [was] no staff there," said Decarvalho.
The dealership was shut down. They later found out the car was auctioned off and that the dealer never held the title.
"It's tough, it's a pretty tough thing to go through," said Decarvalho.
They are now out their traded-in car, a $1,500 deposit and $600 in car payments they've already made. Fortunately, the auction company is assuming the outstanding loan on the truck.
"I just want him to know he hurt a good family," said Decarvalho.
The owner of Sabets Auto Sales did not return our request for comment.