Pawtucket designated as HEARTSafe city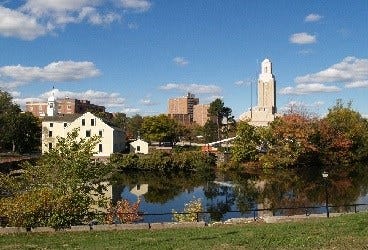 By News Staff
news@abc6.com
Pawtucket is now the 13th community in the state to be designated as a HEARTSafe community by the American Heart Association and the RI Department of Health.
The city equipped all of its buildings, including schools and public safety buildings, with automatic defibrillators as part of the HEARTSafe program initiative, which aims to save people going into cardiac arrest.
Statistics show 90% of people who go into cardiac arrest outside of a hospital die.
Pawtucket Mayor Donald Grebien said in a press conference announcement Tuesday, "There's a lot of great things about this community, but this is one of those important things… that we are preventative, we're bringing awareness to our communities, it's in all our schools all of our buildings and our police and fire personnel have been trained."
Officials were given one of their new traffic signs designating Pawtucket as an official HEARTsafe community.
© WLNE-TV 2016