UPDATED: Pawtucket Police Say Fire Was 'Deliberately Set'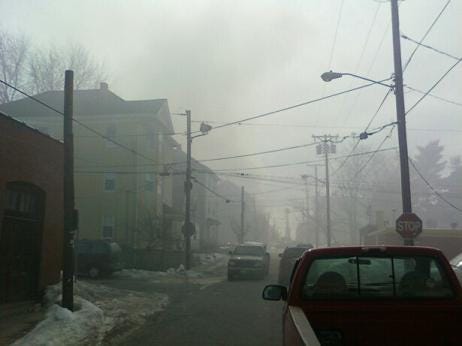 In a press release issued to ABC6 News, the Pawtucket Police have announced that this fire was indeed arson. Police also say they're looking for several 'persons of interest', to conduct interviews.
The arson ruling came after an investigation by the Pawtucket Police and Fire Departments, and the State Fire Marshal's Office.
***
PAWTUCKET, R.I. (AP) – The owner of a Pawtucket triple-decker home hit by an intense fire says he believes it was set intentionally to intimidate a tenant who was testifying about a home invasion.
The blaze was reported late Wednesday morning and brought under control at midday.
The building's owner, Harvey Goulet tells The Providence Journal that his tenant, Bennert Agyemang, had been the victim of a home invasion and was in court Wednesday morning to testify about it. Goulet says Agyemang got a call while he was in court telling him that his apartment was on fire.
(Copyright 2011 by The Associated Press. All Rights Reserved.)