Pawtucket fire displaces family of 3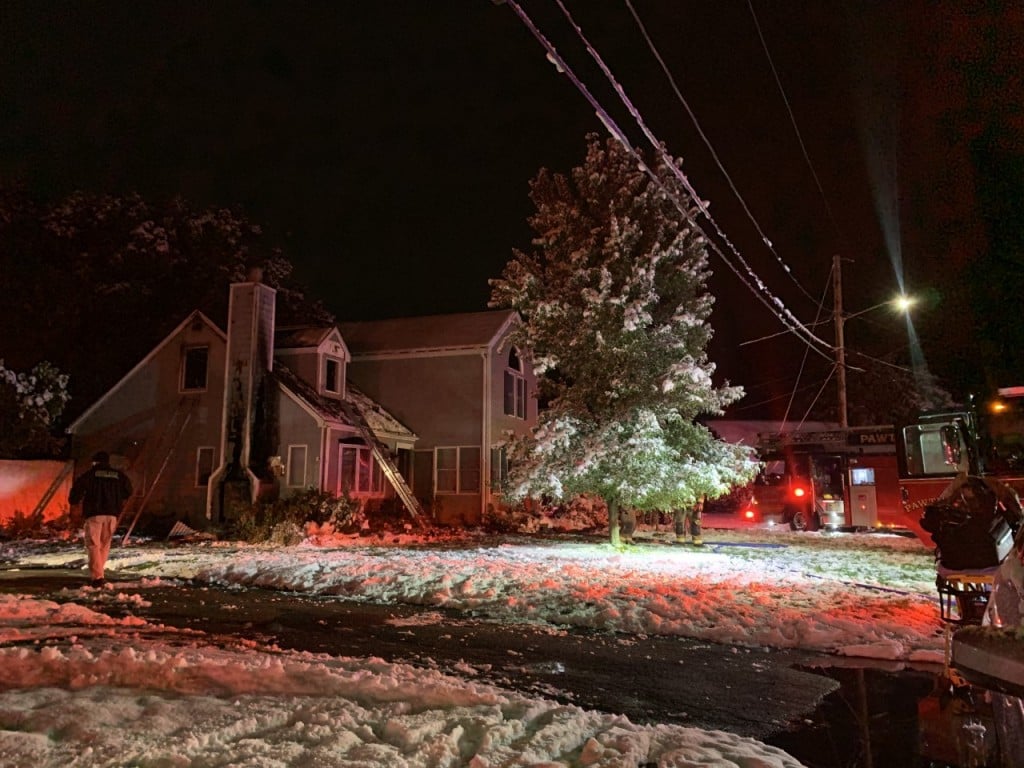 PAWTUCKET, R.I. (WLNE)– The American Red Cross is attending to two adults and a child, forced to leave their home after a fire Friday night caused heavy damage.
Battalion Chief John Trenteseaux told ABC6 News the call came in around 5:45 p.m., with crews arriving to the home on Kirk Drive to find heavy smoke and fire around the chimney area.
It took firefighters roughly an hour to put out the fire, chasing flames down throughout the house and preventing spread to the home's new addition.
The family and their two cats made it out safely, and no firefighters were injured in the blaze.
Though the damage was kept to one side of the house, Trenteseaux described it as "extensive."
There's no word yet on the cause, and the state fire marshal is investigating.
©WLNE-TV/ABC6