Pawtucket Fire goes green for mental health awareness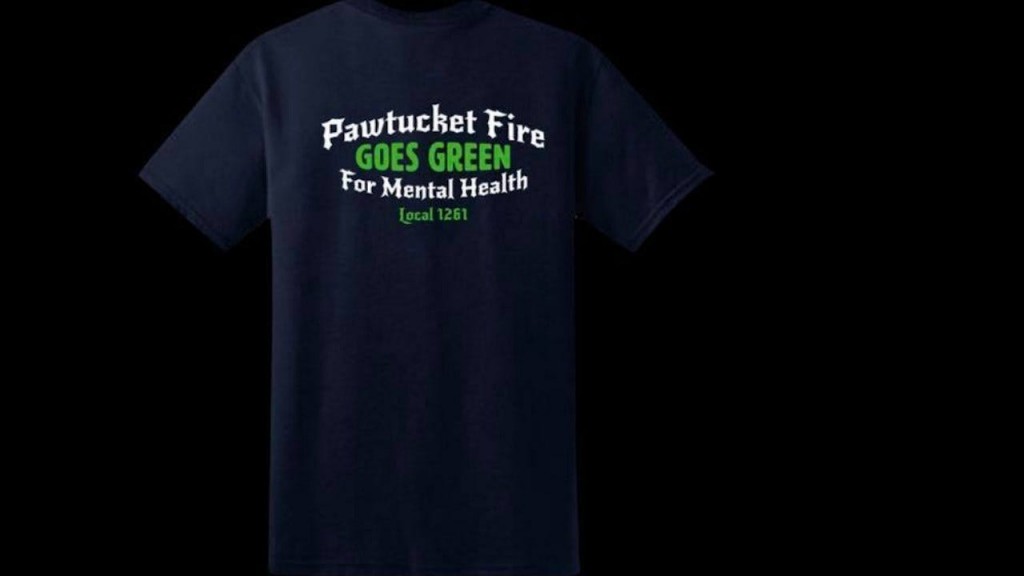 PAWTUCKET, R.I. – Pawtucket firefighters are going green to promote mental health awareness.
Members of the department are raising money by selling t-shirts.
That money will benefit the families of first responders who they unfortunately lost to suicide.
The East Providence and Woonsocket Departments each lost firefighters this year to mental illness.
The goal is to get Rhode Islanders wearing the t-shirts to raise awareness about what they say is an epidemic among first responders.
"It's going to help them a little bit, but not only that, it's going to raise awareness," said Pawtucket Firefighter and Organizer Jacob Feeley. "We're going to try and break the stigma, and we're going to let them know that in solidarity we're there for them, we're there for our brothers, and we're there for their families as well."
They're planning to order the first batch of shirts soon. If you'd like to support the cause you can contact them here.
©WLNE-TV/ABC6 2019