Two Violent Crimes In Pawtucket, Just Hours Apart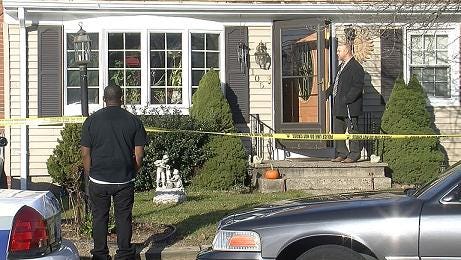 Two violent crimes in Pawtucket Friday afternoon, just hours apart. It all began at 10 this morning outside an apartment building on Warren Avenue. Police say two armed men, carjacked a man driving a Jeep Cherokee. They forced him out of the jeep and took off towards Providence. Both Pawtucket and Providence police are still trying to hunt the pair down.
About three hours later, two armed men forced their way inside a home on Flint Street, about four miles away from the carjacking. Right now, police won't say if these two crimes are related, but at least three police departments are actively searching for the suspects involved in the crimes. All are believed to be armed and dangerous.
Around 1pm Friday, Pawtucket police poured into a home on Flint Street, after a home invasion. They say, two dark skinned males wearing black knit caps forced their way inside, striking the homeowner's son several times with a handgun and shotgun. A baby was inside sleeping at the time. Neither of the two people home at the time of the invasion were seriously hurt.
Investigators say the suspects ran out the front door and took off over the backyard fence crossing into Attleboro. Police in that city searched for the suspects, but turned up nothing.
Mark Jean lives next door to where the invasion happened. He says, "I have no idea what's going on but all I know is this is a good neighborhood we help each other out."
Police do not believe the home invasion was random and won't say if it's related to a violent carjacking that happened nearby, just three hours earlier.
None of the victims were seriously hurt in either crimes. The suspects from the carjacking are believed to be in a stolen 2005 silver Jeep Cherokee. In the home invasion, suspects are believed to be on foot. Both are active investigations.