Pawtucket hosts back-to-school events amid changes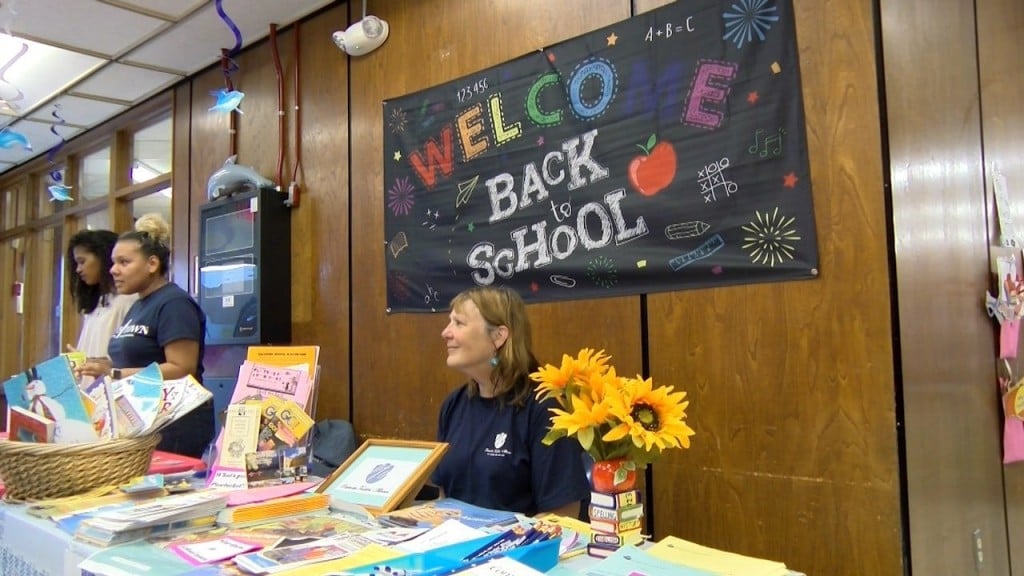 PAWTUCKET, R.I. (WLNE) — Free haircuts, backpacks, food, and even eye exams were among the highlights at back–to–school events in Pawtucket.
"They're not just looking for their academics," said parent Joyce Nimo–Boampong. "They care about their health, their eyesight, and make sure the kids aren't deficient in anything."
For Henry J. Winters Elementary School students and parents, it was also a chance to see their new temporary building, while their school is demolished and replaced with a brand new facility.
"It's extremely important for students to be in a comfortable environment, where it's safe, and where they feel they can look around and feel like it's a bright place to be," said Pawtucket Interim Superintendent Cheryl McWilliams.
Pawtucket is part of the state's effort to improve student outcomes through building upgrades.
"The conditions of the building tell the community, 'I care. This is important. You're important. You matter,'" said RI Education Commissioner Angelica Infante–Green. "And I think we have a long way to go in terms of buildings."
The new Winters Elementary School is expected to take two years to complete, but parents say it's worth it.
"Time for new things, big changes, better technology, more space," said parent Liz Mallett. "The community's growing, so we need more room. I think it's important to have these renovations and upgrade the technology, so our kids can really interact with it and learn how to use it."
Some of those students can't wait.
"I love when schools are gonna get new," said student Shiloh Munoz.
Pawtucket will continue to host back–to–school events over the next few weeks.
©WLNE-TV/ABC 6 2019