Pawtucket issues notice to vacate to homeless population living under overpass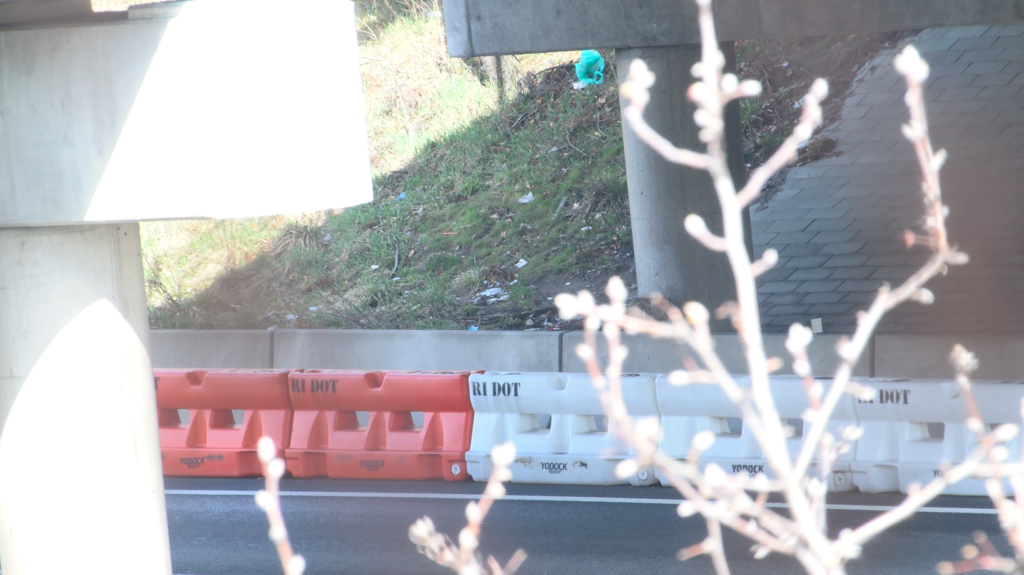 PAWTUCKET, R.I. (WLNE) — The city of Pawtucket issued a notice to vacate for homeless encampments under two highway bridges.
Officials said the half dozen homeless underneath the overpasses of Interstate 95 at the Garden Street and George Street locations have 10 days to vacate.
The Rhode Island Department of Housing said their goal with the notice is to move the residents to a safer area, as the overpass sees regular traffic.
As a preventative measure, the RIDOH said they placed barriers between the road and the encampments to make cleaning and moving as safe as possible.
The department is also offering boxes for personal belongings that can be stored for up to 30 days.
In a statement, the department said they've also been working with the city to establish a new center for people experiencing homelessness.
They said the location at 1139 Main St. in Pawtucket will be operated by Open Doors and Project Weber / RENEW.
Officials from both groups said they have been communicating with those living under the bridges and will continue to do so.
The department is also offering transportation by appointment to the 1139 Main St. facility, the Cranston Street Armory and other locations.
Personalized assistance is also available for those who may have specific needs.
The department further emphasized that failure to leave the property after 9 a.m. on April 3, could face possible fines and arrest.