Pawtucket mayor forms new 'Financial Advisory Team'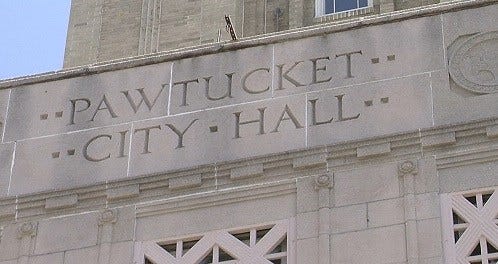 By: News Staff
Email: news@abc6.com
Twitter: @ABC6
PAWTUCKET, R.I. (WLNE) — Pawtucket Mayor Donald Grebien is banding together financial sector professionals for an advisory committee for the city's economic development.
Called the 'Financial Advisory Team,' the group consists of 13 business professionals and six city officials. The team was formed to "support and advise" public and private economic development, with a goal of continuing upward trends.
The group will use their financial sector expertise to give their two cents about the city's bond commitment and payments, tax structures for the land and revenue enhancements.
One of the first tasks of the team will be to analyze and assist the city with their bond portion of the new Ballpark at Slater Mill. The mayor cited economic improvement, but expressed fear over loosing the economic gain the PawSox bring to the area.
"I'm excited that these experienced individuals have committed to work along side us here in Pawtucket. The City has improved its financial structure over the past several years, but still faces the potential of loosing the PawSox and the economic benefit it brings to Pawtucket and Rhode Island. We've reached a fair agreement with the team that preserves this family-friendly asset for our community and Rhode Island," said Mayor Grebien. "I have always kept the best interests of our taxpayers at the forefront of all discussions. With that in mind, and with so many valued and knowledgeable financial institutions around us, I want to use their expertise as we move forward with legislative hearings, approvals, and future projects in the City." 
The team consists of leaders from organizations, banks, and even from Hasbro, including:
Jan Brodie, Executive Director,  Pawtucket Foundation; John Gregory, President, Northern Rhode Island Chamber of Commerce; George Charette, President, Pawtucket Credit Union; Gary Furtado, President and CEO, Navigant Credit Union; Patrick Murray, President and CEO, Bristol County Savings Bank; Bill Hatfield, President, Bank of America Rhode Island; Kevin Tracy, Senior Vice President and Market Executive for Business Banking, Bank of America Rhode Island; Joseph MarcAurele, Chairman and Chief Executive Officer, Washington Trust; Michael Clarkin, Senior Vice President, Corporate Sales Manager, Washington Trust; Bintou Chatterton, Vice President, Chatterton Insurance; Lisa Ranglin, President, RI Black Business Association; Brian Goldner, CEO, Hasbro; Keith Kelly, President, Citizens BankFrom Pawtucket, there's Mayor Donald Grebien; Antonio Pires, Director of Admin/Public Safety Director; Joanna L'Hereaux, Finance Director; Shaun Strobel, Treasurer; Jeanne Boyle, Commerce Director; Lauren Greene, Communications, City of Pawtucket.
©WLNE-TV / ABC6 2017