Pawtucket mayor, state legislators call on McKee to add funding to Tidewater Landing project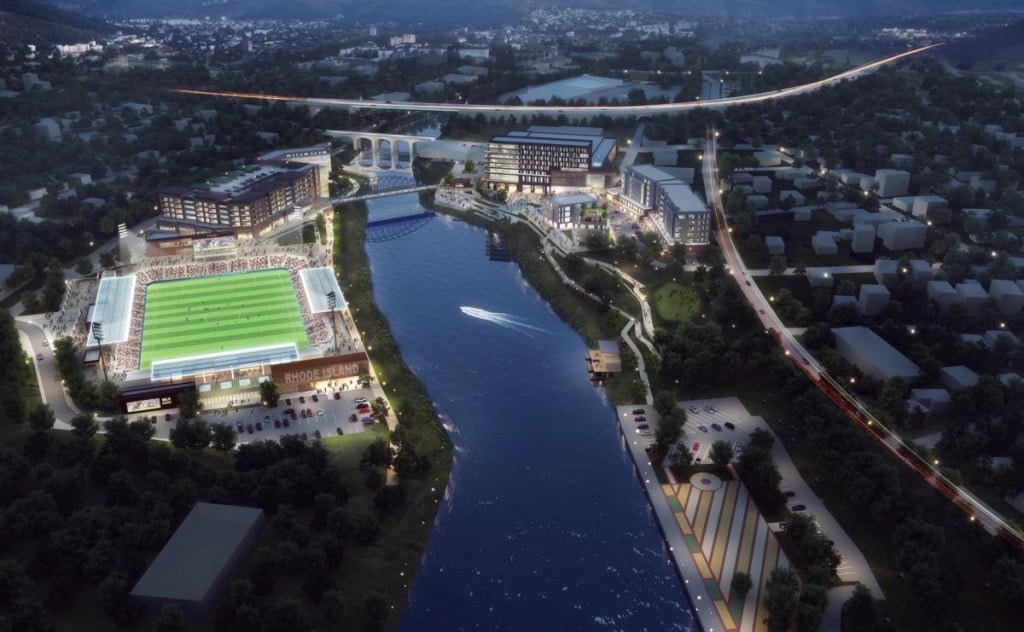 PAWTUCKET, R.I. (WLNE) – Pawtucket Mayor Don Grebien and the Pawtucket delegation are calling on Gov. Dan McKee and the Rhode Island Commerce to provide additional state funding for the Tidewater Landing project.
"I am calling on Governor McKee and Secretary Pryor to approve our package of $25 million in additional private investment from Fortuitous Partners and the use of our TIF (Tax Incremental Finance) authority so we can get the Tidewater Landing multipurpose, major development done, and unlock this project's full economic potential for the city of Pawtucket," said Grebien.
State legislators from the city are also calling on the governor and the Rhode Island Commerce to support the TIF project.
"We believe using the TIF, along with Fortuitous Partners' willingness to put an additional $25 million in private capital into the project, is the best path forward to get this project done," read a portion of a joint statement.
Earlier this year, Grebien and the developer — Fortuitous Partners — said supply chain issues and inflation has added $41 million to the cost of phase 1 of the project, raising the total cost to over $120 million.
Grebien said the developer is willing to kick-in an additional $25 million in private funding and is now looking for the state to fill in the gap. The approximate amount they are requesting from the state is $30 million.
The project has a focal point of a new soccer stadium and will also add new apartments and retail locations in the city.
Both Grebien and state leaders are calling on the state to support the project, like they have done with other projects, including the Superman building in Providence.
"The State, through CommerceRI, continues to invest in communities like Providence with projects such as the Superman building. Pawtucket is the 4th largest community in Rhode Island and a part of the Blackstone Valley, and deserves the same focus," said the mayor.
The development came to life in 2019 with the support of then Gov. Gina Raimondo following the PawSox leaving for Worcester.
"Pawtucket is a proud and diverse city with a rich and documented passion for soccer and our city, and with the U.S. hosting the 2026 FIFA World Cup, a state-of-the-art new soccer stadium will certainly draw many more visitors to Rhode Island," the state delegation said in their statement.
The Rhode Island Commerce Corporation Board, which is chaired by McKee, met twice within the last week to discuss the project with no decision rendered on if they will add the additional funding.
ABC 6 News has reached out to the governor for comment but have yet hear back.