Pawtucket Neighborhood Cleanup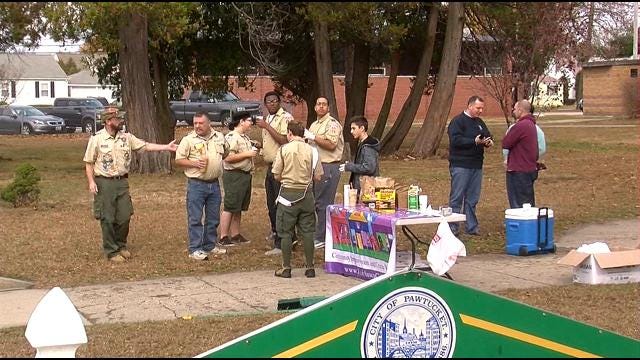 By Dana Griffin
PAWTUCKET, RI- Some streets in Pawtucket were cleared of liter today by community members looking to make a difference.
The volunteers got their day started at Nathanael Greene Elementary School; getting supplies and partnering up for their day of service.
Their target was cleaning up the Fairlawn neighborhood. Among those lending some helping hands, was a local Boy Scout troop.
"There's just been a lot of trash built up and it's important you know, for people to realize that our city is actually something that we're proud of and we want to be proud of our city so we're out here trying to clean it up," said Boy Scout, Robert Postle.
Pawtucket businesses donated supplies and food for the volunteers.
Organizers say they plan to do this clean up twice a year to help keep these areas looking nice.
©2013 ABC6/WLNE-TV. All Rights Reserved.