Pawtucket offers sidewalk trees to residents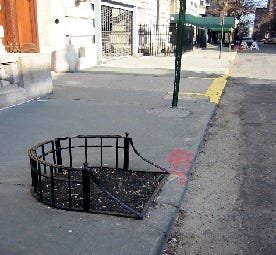 Olivia Cianci
news@abc6.com
Pawtucket
is going green and is now offering free trees to sidewalks outside of homes.
Residents will have a choice of four trees: Chinese Elm,
Bowhall Red Maple, Littleleaf Linden, and London Plan Tree. Chanticleer Pear
and Japanese Zelkova trees are offered if the trees will be under power lines.
The city is providing mulch, and the trees are required to
be at least 50 feet apart. Trees will be maintained by the property owner.
Group applications will be given top priority. DPW Director
Lance Hill says, "We think residents getting together will have the greatest
impact on improving quality of life in the neighborhoods."
Applications are available to be printed online at www.pawtucketri.com/departments/engineering,
or at the Department of Public Works Center, 250 Armistice Blvd. They're being accepted
until December 1st, and the trees are scheduled to be planted spring
of next year.