Pawtucket Park Honors Mackinac Steamer Tragedy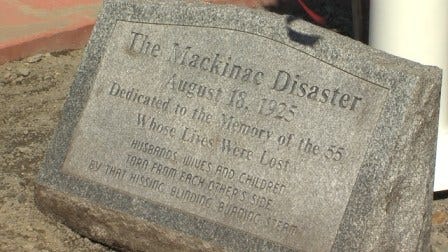 By Matt Blanchette
twitter: @mattblanchette
The recently renovated festival pier in Pawtucket has a new centerpiece.
The Mackinac Memorial was moved to the center of the park located off School Street. It represents the victims of the 1925 Mackinac tragedy, which claimed 55 lives. A boiler explosion on the excursion steamer "The Mackinac" rocked the city and is still remembered vividly by many, including 97–year–old Mary Thornhill, who lost her sister in the blast.
"It was her first time she had ever gone on a ship. And it was her first time she ever got a chance to go away because my family did not have any money," Thornhill said.
"And it only went out a little ways into the shore and it exploded," Helen Gilligan said. "And my husband's father was down on the lower level and was all burned by the steam and died a few days later."
The Mackinac was used to transport passengers to and from Newport.