Pawtucket Police Officer arrested for stealing city gas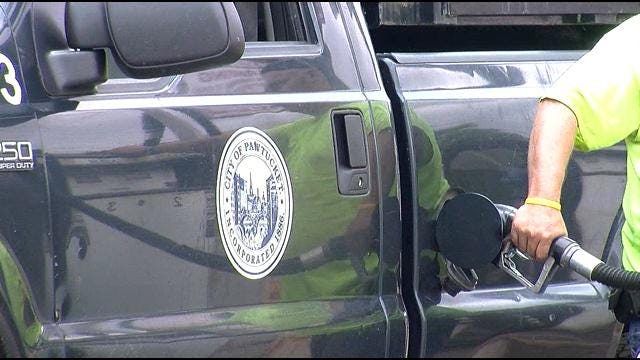 Dee DeQuattro
Pawtucket Police Officer Kenneth Provost has been arrested after an investigation by State Police over stolen gasoline from the Pawtucket Department of Public Works.
Provost turned himself into State Police headquarters on Wednesday and was charged with stealing 200 gallons of gasoline worth $682.83 from the Pawtucket Department of Public Works between March of 2013 and May or 2013.
Provost, a patrolman, was arraigned on charges of Larceny Under $1,500 at State Police headquarters and released on personal recognizance.
The month long investigation by State Police included reviewing surveillance video and interviewing city workers.
Director of Administration, Tony Pires, says he wants Officer Provost fired.
"The people who actually foot the bill for this, they should be terribly disappointed," said Pires.
While the state police investigation is over, the city says it's looking further into the case to determine if Provost had been stealing gas in the past, or if any other officers were involved.
Provost is scheduled for a formal arraignment on august 23 at Providence District Court.
(C) WLNE-TV 2013