Pawtucket Police raid spas and arrest 13 women in prostitution sting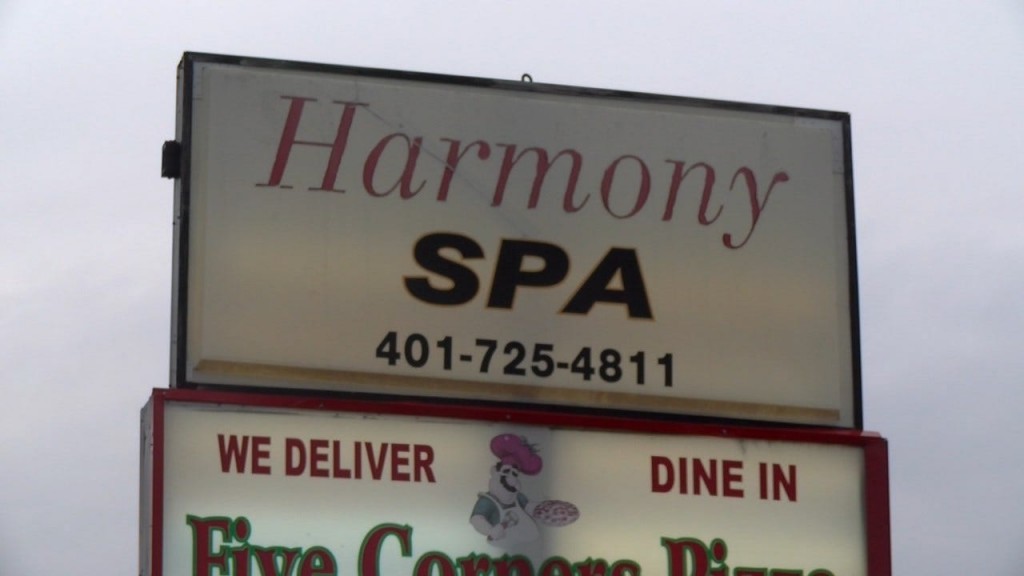 By Jordan Mazza
PAWTUCKET, R.I. (WLNE) — Pawtucket Police say it all started with complaints from residents and business owners, prompting them to investigate possible prostitution at the Far East Spa and Harmony Spa.
"It's ongoing, and it's right here in the community out in the open, and no one says nothing," said one neighbor who wished to remain anonymous. "Right outside my windows."
Police got warrants to raid the properties yesterday, and arrested 13 women.
Four are charged with prostitution, three are charged with permitting prostitution, and six are charged with not having a massage license.
The women listed their addresses as from New York, California, Connecticut, and Texas.
Some of the neighbors ABC6 spoke with here today say they've barely noticed the spa. Others say it has been a concern for them and their families. But they all seem to agree: they're not surprised by the arrests.
"Everybody around here knows," said neighbor George Roberts. "Especially when you see them come out with what they were wearing. One of the little ladies came out with a see–through top on, nothing underneath it. Yelling at some dude that walked out. She was stark naked under it. She just ran out. Me and my sons were like, 'Oh my God.'"
Others say they're making no judgments.
"I don't agree with it," said Jenniefer Hightower, Pawtucket." But then I'm not judgmental towards them, because I don't know if they have children they need to feed or why they're doing this."
The women were all released on personal recognizance.
COYOTE-RI, a group that supports sex workers, criticized the raids, saying punishing the women "is not a RI value."
The organization points out the spas had already been in an on–going legal battle with the City of Pawtucket over massage parlor ordinances.
© WLNE-TV / ABC6 2019