Pawtucket resident awarded scholarship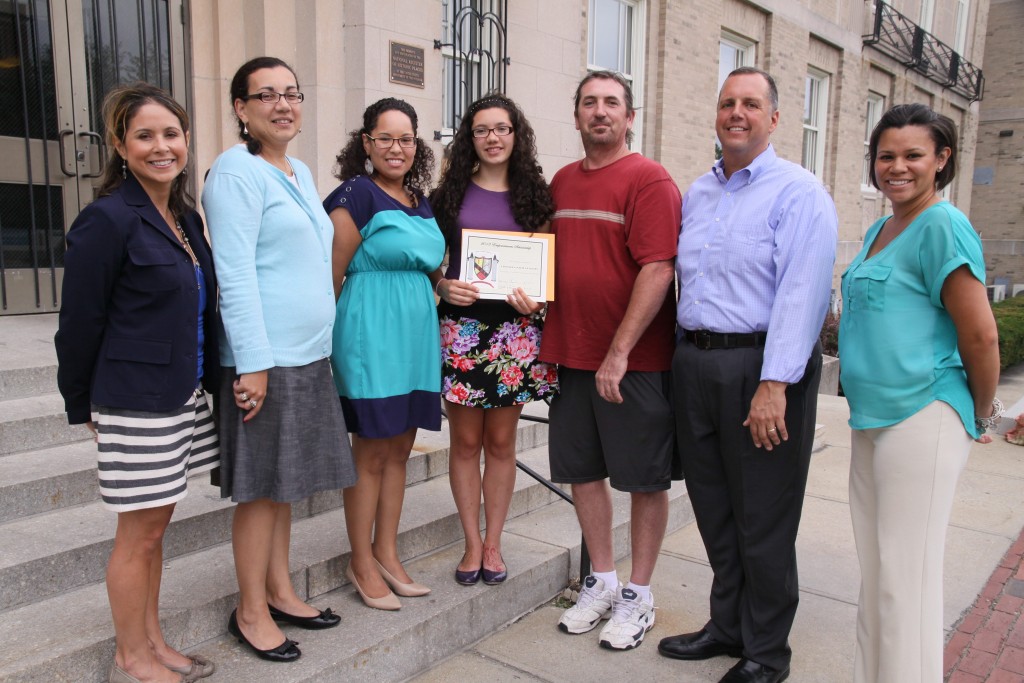 From the City of Pawtucket:
ON HER WAY. Pawtucket resident Cassandra Desautel (center), a graduate of the Jacqueline M. Walsh School for the Performing and Visual Arts who is entering Northeastern University to study architecture, was presented the 2013 Empowerment Scholarship Award from the local alumnae chapter of Sigma Lambda Upsilon/Señoritas Latina Unidos Sorority, Inc. by sorority president Diagneris Garcia (third from left) in an impromptu ceremony on the steps of City Hall on Monday, Aug. 19. Also congratulating Cassandra were (from left) Michelle Torres Monteiro, sorority immediate past president, her parents Anna and Jeff Desautel, Mayor Donald R. Grebien, who presented a mayoral citation, and Lammis Vargas, the mayor's executive assistant and also a member of the sorority.