Pawtucket Soup Kitchen serves Thanksgiving dinner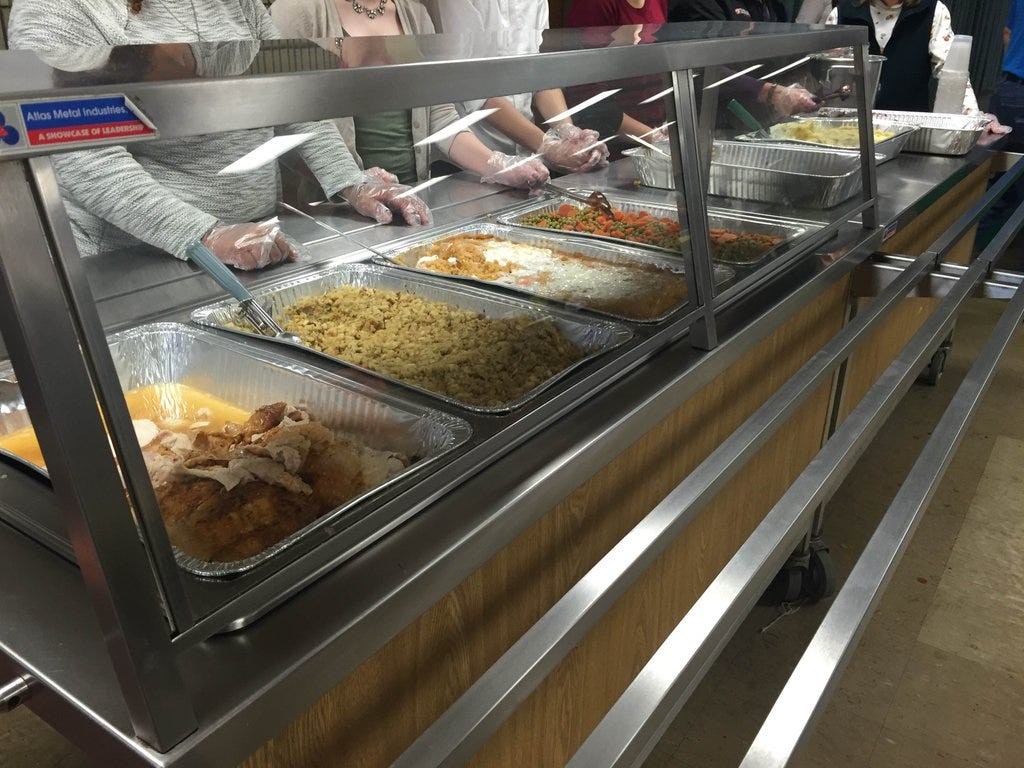 By Bianca Buono
@BBuonoABC6
In the spirit of Thanksgiving, dozens of volunteers came together to serve dinner to those who would otherwise be alone and hungry.
"So this is our first turkey batch," said Adrienne Marchetti, Executive Director of the Pawtucket Soup Kitchen, as she unloaded the first of twenty turkeys for the Thanksgiving dinner she worked tirelessly to prepare. "I started cooking turkeys on Monday and we refrigerated them and I sliced everything up yesterday."
She, along with several volunteers, spent their holiday at the Pawtucket Soup Kitchen serving Thanksgiving dinner to the homeless and low-income communities.
"We're like their family so that's what you do on Thanksgiving you celebrate with your family," Marchetti said.
Volunteers filled plates full of food and served them to members of that family like Beth Blaetz. She lives just down the street from the kitchen but was homeless for three years.
"There are so many of us who are homeless or who are in need who don't have a place to be," said Beth Blaetz of Pawtucket.
Beth and the dozens of others are thankful for what Adrienne and the volunteers have prepared. They realize that without this soup kitchen, they may have been spending the holiday hungry and alone.
"She has turned this soup kitchen into a home," Blaetz said.
"I wouldn't be able to go anywhere else. I wouldn't be able to go anywhere else," said David Spriggs.
"I can't stress enough how much of a good feeling I get. It's all a community type feel," said Alden Taylor, one of the diners.
In addition to being the executive director of the soup kitchen, Adrienne is also an experienced cook. She and the volunteers were expecting around a hundred people for dinner.
© WLNE-TV 2015