Pawtucket woman accused of abandoning dog on side of road faces judge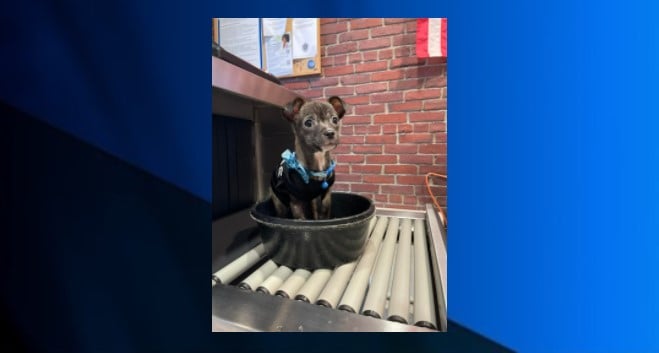 NORTH ATTLEBOROUGH, Mass. (WLNE) — A Pawtucket woman accused of abandoning a dog on the side of the road last month faced a judge.
Dominique Scott, 24, allegedly left the 12-week-old Chihuahua, named Axel, on the side of Draper Avenue inside a crate.
Axel, according to police, was found on Feb. 26 by someone walking their own dog. The amount of time he was left there was unknown.
The dog was then brought to the North Attleborough Animal Shelter for medical care.
Thursday, Scott was arraigned on a charge of animal cruelty to animals. She was released on personal recognizance but was ordered not to own another pet.
The 24-year-old is due back in court sometime next month.
As for Axel, he's now available for adoption.