Friars fans are excited about NCAA Tournament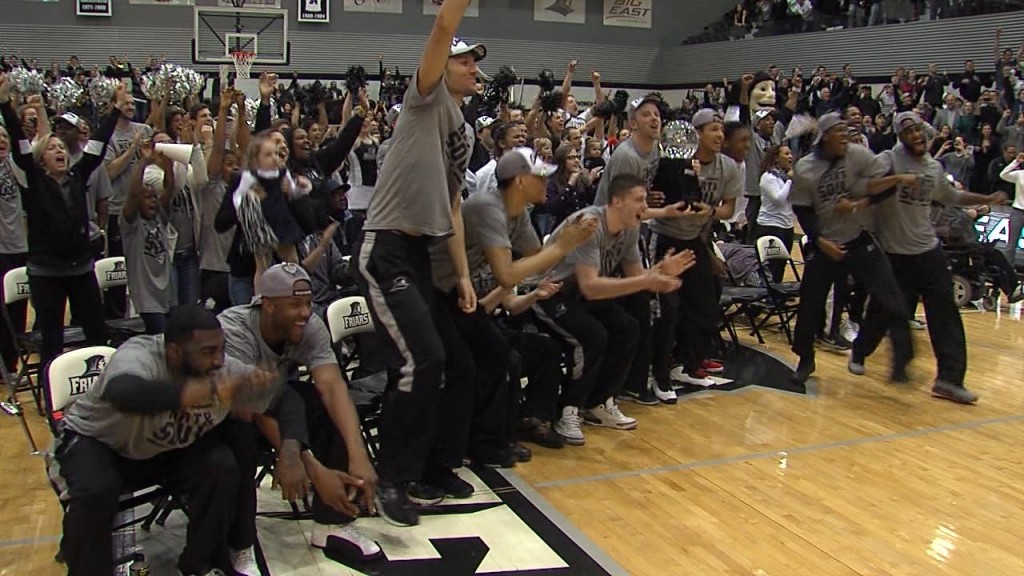 By Mike LaCrosse
Alumni Hall on the campus of Providence College was packed with a lot of happy fans Sunday night.
Men's basketball players and fans were excited to learn the Friars are seeded number 11 and will take on number 6 North Carolina in Texas on Friday.
PC's win over Creighton Saturday night sends the team to the NCAA Tournament for the first time in ten years.
"It's a good time to go out with a bang here, hopefully we'll give them a good game, see what happens you never know," said Brian Gribbon, student.
"I was in tears, it was just amazing, I've been to every home game this year so it was just awesome to be there making history. Go Friars," said Cayleigh Griffin.
"When I see these guys locally winning the championship it inspires me like seeing what you can do once you put your mind to it," said Peter Spaziano, Cranston.
For team reaction check out the ABC6 Sports Page – http://www.abc6.com/category/178001/sports