PC Friars Finish the Game with a 27 to 4 Run to Beat Vandy in Paradise Jam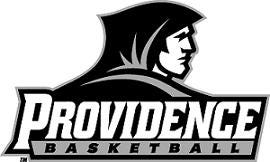 PC Friars news release…
ST. THOMAS, U.S.V.I. – The Providence College Friars, which was making its first trip ever to the Virgin Islands, overcame a 16-point deficit with 10 minutes remaining in the contest to earn a 67-60 win over Vanderbilt in the team's first game at the Paradise Jam in St. Thomas, U.S.V.I. on Friday, November 22.
Providence used a 27-4 run to close out the game and earn the win to improve to 5-0 for the first time since the 1990-91 season. The win also marked the team's fourth consecutive victory over an SEC opponent (Alabama, South Carolina, Mississippi State and Vanderbilt).
"This was an incredible team win," Providence Head Coach Ed Cooley said. "Although we did not shoot the ball well, we did a great job defensively. We played all zone over the final 10 minutes and the team did a fantastic job.
This was a true team win as we got contributions from everyone. Tyler (Harris) played well, Carson (Desrosiers) was so effective on the defensive end and Kris (Dunn) just battled, getting his hands on a lot of passes."
The Friars trailed by five (31-26) after the first 20 minutes of action. Senior forward Kadeem Batts (Boston, Mass.) led the Friars with eight points and five rebounds in the half. Rod Odom and Eric McClellan each had eight points for the Commodores.
In the second half, Vanderbilt built its lead to 16 points with 10:38 remaining when Kyle Fuller made a layup for the Commodores.
After that basket, the Friar zone defense stood strong and only allowed one more field goal (a three pointer by Odom) and a free throw by McClellan over the remainder of the game.
The Friar 27-point run was fueled offensively by senior Bryce Cotton, Tyler Harris, Carson Desrosiers,Kris Dunn and LaDontae Henton.
"Our great chemistry shows that there is no limit to what this team can do," Cotton said. "Everyone just kept thinking we can win this game and we knew that we had to keep fighting."
Harris led the Friars with 15 points. Also scoring in double figures for the Friars were junior LaDontae Henton (12 points), Cotton (14 points) and Dunn (10 points).
Desrosiers finished with five points and six rebounds. Although, only credited with one block, he altered many shots and appeared to have as many as six blocks in the game.
"I know my role is to bring a defensive presence," Desrosiers said. "If I can block shots and make the other team think twice about coming into the pain then I am really helping the team."
Vanderbilt (2-2) was led by Odom who scored a game-high 17 points.
Providence will play its second game in the Paradise Jam on Sunday, November 24 at 9:30 ET vs. the winner of the LaSalle/Morgan State game. The game will be televised live on CBS Sports Network.