PC Friars Stop Three Game Skid with Big Win Over Hoyas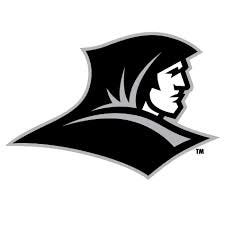 Batts' 21 lead Providence over Georgetown 70-52<
PROVIDENCE, R.I. (AP) _ Kadeem Batts scored 21 points as Providence defeated Georgetown 70-52 Tuesday night for its first Big East win of the season.
Bryce Cotton netted 20 points for the Friars (11-5, 1-2 Big East), who snapped a three-game losing streak. Josh Fortune finished with 13 points, 11 coming in the second half, with LaDontae Henton contributing 10 points and seven rebounds.
The win by PC also snapped a nine-game losing streak to Georgetown. The Friars' last win against the Hoyas came March 2005.
D'Vauntes Smith-Rivera led Georgetown (10-4, 2-1) with 19 points and Mikael Hopkins finished with 12. The Hoyas played the game without the services of starting center Joshua Smith.
The two founding members of the Big East Conference met for the 63rd time with all but two meetings coming since the formation of the league in 1979. Georgetown leads the all-time series 43-20.
AP-WF-01-09-14 0240GMT