PC Hockey Captain Pinho Signs With Washington Capitals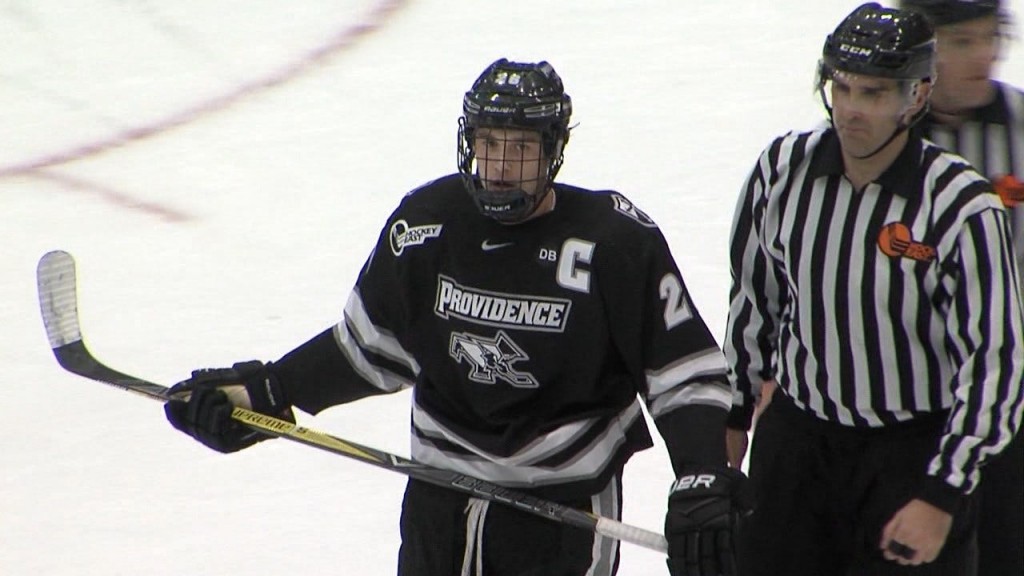 Providence College senior captain Brian Pinho (North Andover, Mass.) has signed a two-year entry-level contract with the Washington Capitals on Wednesday (April 4). Pinho, a sixth round selection (174th overall) in the 2013 NHL Draft, will report to the Capitals today.
The Friars' senior captain, Pinho earned the Hockey East's Best Defensive Forward Award and the Frank Jones Award as New England's Best Defensive Forward. Pinho also garnered Third Team Hockey East All-Star accolades after matching a career-high in goals (12) and posting 32 points overall, good for second on the team in scoring. He was named Hockey East Player of the Week on Jan. 8 for the first time in his career and was a Walter Brown Award semifinalist.
Pinho finished tied for first on the program's all-time games played list with 156 games, alongside Ross Mauermann. He posted 115 career points (39g, 76a), a +52 rating, and .558 faceoff percentage in finishing off his career appearing in 133 consecutive games. As a junior, his 28 assists were the most by a Friar since 2002-03.
Pinho joins Erik Foley (STL) as the two members of the 2017-18 team to sign NHL contracts after the season concluded.
For more updates on the Providence College men's hockey program, follow the team on Twitter @FriarsHockey.