PC Men's Basketball Announces 2018-2019 Nonconference Schedule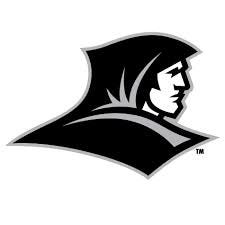 Providence College Press Release
PROVIDENCE, R.I. — Providence College Head Coach Ed Cooley announced the 2018-19 men's basketball team's non-conference schedule on June 12. The non-conference schedule is highlighted by games versus Wichita State, South Carolina, Texas and the annual intra-state matchup with Rhode Island.
The Friars will open their 2018-19 non-conference season versus Siena at the Dunkin' Donuts Center on Tuesday, November 6. The team will then travel to Annapolis, Md. to face Wichita State on Friday, November 9 in a neutral site game at the United States Naval Academy. In the Friars' third game of the season, the team will host Holy Cross on Tuesday, November 13. The Friars will then travel to Mohegan Sun in Uncasville, Conn. to play in the Naismith Hall of Fame Tip Off Tournament on November 17-18. Providence will face South Carolina on November 17 and Michigan/George Washington on November 18. The team will then have three consecutive home games versus Iona (Saturday, November 24), Fairleigh Dickinson (Tuesday, November 27) and Rhode Island (Saturday, December 1).
On Tuesday, December 4, the Friars will play a road game at Boston College before coming home for three home games versus UMass (Friday, December 7), Central Connecticut (Sunday, December 16) and Albany (Tuesday, December 18). The team will conclude its non-conference schedule with a road game at Texas on Friday, December 21.
Season tickets for all home games can be purchased Monday through Thursday from 8:30 a.m.-4:30 p.m. and Fridays from 8:30 a.m. – 2:00 p.m. at the Providence College Ticket Office in Schneider Arena, at Friars.com or by calling (401) 865-GOPC.
NOVEMBER
6 Tues. SIENA tba
9 Fri. vs Wichita State (at Annapolis, Md) tba
13 Tue. HOLY CROSS tba
17 Sat. vs. South Carolina (HOF Tip Off at Mohegan Sun) tba
18 Sun. vs. Michigan or George Washington (HOF Tip Off at Mohegan Sun) tba
24 Sat. IONA tba
27 Tue. FAIRLEIGH DICKINSON tba
DECEMBER
1 Sat. RHODE ISLAND tba
4 Tue. at Boston College tba
7 Fri. UMASS tba
16 Sun. CENTRAL CONNECTICUT tba
18 Tue. ALBANY tba
21 Fri. at Texas tba
HOME GAMES IN BOLD CAPS
-end-